Lab Test | Cardiac Risk Test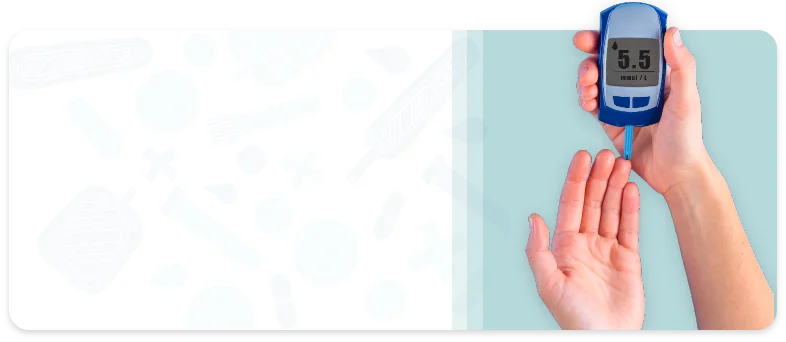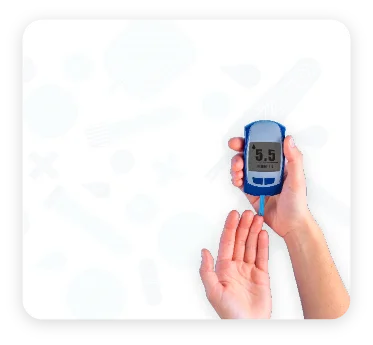 Cardiac Risk Test
(Inclusive of GST*)
2 Packages included
TOTAL CHOLESTEROL
SERUM TRIGLYCERIDES
SERUM HDL CHOLESTEROL
SERUM LDL CHOLESTEROL
SERUM VLDL CHOLESTEROL
TOTAL CHOL / HDL CHOLESTEROL RATIO
LDL / HDL CHOLESTEROL RATIO
HDL / LDL CHOLESTEROL RATIO
TOTAL CHOLESTEROL
SERUM TRIGLYCERIDES
SERUM HDL CHOLESTEROL
SERUM LDL CHOLESTEROL
SERUM VLDL CHOLESTEROL
TOTAL CHOL / HDL CHOLESTEROL RATIO
LDL / HDL CHOLESTEROL RATIO
HDL / LDL CHOLESTEROL RATIO
Specialised Plans
with Doctor consultations, Lab Tests and more
Advance
Total Heart-Health Package

Consultations with: Cardiologist (2), 24/7 General Physician (4), Nutritionist (2)

Value Added benefits: Personalised Diet Chart

Lab Tests for: ECG (2 ), Cardiac Markers including Lipid Profile (2), Full Panel Check up (1)

24/7 General Physician Consultation & Support

Receive Digital Prescriptions

Free Home sample collection for Tests

Reports within 24 hours

Free Doctor Consultation on Reports
Cardiac Risk Test
(Inclusive of GST)
Why Livlong 365 ?
Free home sample collection

Free Doctor consultation on reports

Servicing
19000+ pincodes
About Cardiac Risk Test
Cardiac risk markers are laboratory tests used to assess the likelihood of a person developing heart disease. These markers provide information about factors such as cholesterol levels and cardiac inflammation, which are related to heart health. The results of these tests are used in conjunction with other clinical information to make decisions about lifestyle changes, medications, or other treatments to reduce the risk of heart disease.
Read on to find out more about cardiac risk markers in detail.
What exactly is a cardiac risk marker test?
The cardiovascular risk marker test is a set of health factors or tests that must be performed to determine if a person is at the possibility of having a cardiac event such as a heart attack or a stroke. The test may classify the risk of cardiovascular disease into low, moderate, or high categories. Some of the markers that are commonly measured in a detailed cardiac risk marker test include: Lipid profile,C-reactive protein (CRP),Apolipoprotein A-I (apo A-I), Lipoprotein B, and Apolipoprotein B.
The results of this test can help identify individuals who are at higher risk of developing heart disease than normal so that they can take preventative measures. This test is usually recommended for individuals who have a family history of heart diseases or who have other risk factors including high blood pressure, smoking, or diabetes.
What do cardiac risk markers evaluate?
Following is the commonly evaluated cardiac risk marker test list:
Apolipoprotein A-I (apo A-I)

Apo A-I is the main protein component of high-density lipoprotein and plays an important role in lipid transport and metabolism. Apo A-I is prescribed when there is a family or personal history of lipid abnormalities and/or a premature cardiovascular disease. It might be ordered if your physician is trying to figure out what is causing your high cholesterol.

High-sensitive C-reactive protein (CRP)

A high-sensitive CRP test is performed to determine the amount of CRP in the blood. When there is inflammation in the body, the threshold of this marker rises. This test can assess your risk of developing heart disease, including coronary artery disease.

Apolipoprotein B/Apolipoprotein A1 Ratio

This ratio is used to assess your likelihood of developing cardiovascular disease (CVD) and to monitor high cholesterol treatments. This is not a common screening test, but it may be advised if an individual has a family history of heart diseases as well as elevated triglycerides (hyperlipidaemia) and cholesterol.

Lipoprotein B

This marker has been demonstrated to indicate a person's risk of having a cardiac event such as a heart attack or a stroke.

Apolipoprotein B

When a health professional is attempting to assess a person's risk of developing CVD and the individual has a family or personal history of heart disorders and/or abnormal lipid levels, apoprotein B is ordered in conjunction with an apo A-I or even other lipid tests.
When is the cardiac risk markers test performed?
If you are at risk of having a heart attack, your doctor may recommend that you have a cardiac risk markers test. The clinical signs that may necessitate this test include:
Nausea
Sweating
Vomiting
Pale or clammy skin
Dizziness or fainting
Pulse rate irregularity
Extreme exhaustion or fatigue
Pressure or pain in the chest
Neck, arm, shoulder, and jaw discomfort or pain
What preparation is needed for the cardiac risk marker test?
A blood test is used to detect cardiac risk markers. Before the test, the following precautions should be taken:
Fasting for a minimum of 10 to 12 hours is required, and testing should take place in the early morning.
For a minimum of 24 hours, refrain from using any drugs.
Consult your doctor if you are taking medication before taking the cardio-risk markers test.
Wait at least two months before taking a test if you have had any injuries, infections, heart attacks, and/or surgery, or are pregnant.
What is the procedure for the cardiac risk marker test?
A blood sample is collected from you. A cotton or alcohol pad is used by the lab technician to clean your skin. Make certain that the lab technician is using a new syringe and needle. The needle is inserted into a vein in the skin. The blood is gradually drawn from the needle and stored in a vial (container). The specimen is then tested in the laboratory.
Why is a cardiac risk marker test necessary?
A full heart health check-up profile includes cardiovascular disease risk marker tests as well as a lipid profile. It is conducted to investigate all of the risk factors for heart disease, including high cholesterol, high blood pressure, and an ancestral connection.
Frequently Asked Questions
Typically, fasting for 10–12 hours before the test is required to get accurate results for a cardiac risk marker test; however, it is best to confirm with the laboratory or doctor conducting the test.
The cardiac risk marker test is performed to assess the risk of a heart disease by measuring the levels of markers in the blood that can indicate heart problems. It helps identify individuals who are at an increased risk of a heart disease, enabling early intervention and prevention.
A doctor's prescription is generally required to get a cardiac risk marker test in India. It is always advisable to have a cardiologist consultation before getting any diagnostic tests done.
People with risk factors for heart disease, those with a family history of heart disease, and those with a personal history of heart disease should consider taking the cardiac risk marker test.
The cardiac risk markers test price in India can vary depending on several factors, such as location, the lab conducting the test, and the type of test. It is best to check with a local diagnostic centre or laboratory for an accurate cost estimate.
Authentic Reports
From NABL certified labs across India
Good Health = Happy Customers
I did a diabetes test. Everytime testing, going to lab centers, very difficult. Home sample collection made my life so easier now. Great job LivLong 365. Providing Diabetes tests at home!
My husband had high fever. My son was out of town. He just arranged for his tests. We didn't have to go anywhere. I was worried how would manage alone. My son solved my problem with the help of LivLong 365.
Medically everything costs so much today. Getting such a good price for my thyroid test, it really helps. I don't know how you manage but keep giving such good prices for all your diagnostic tests. Thanks.