Lab Test | RT-PCR Test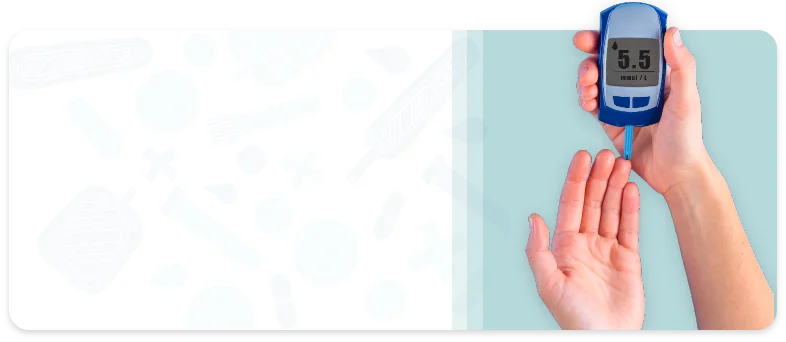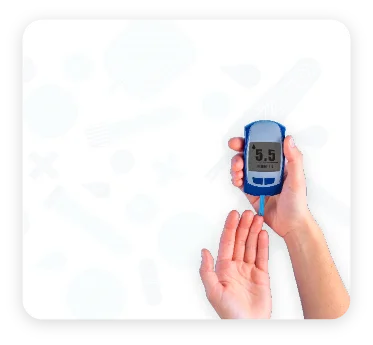 RT-PCR Test
(Inclusive of GST*)
Specialised Plans
with Doctor consultations, Lab Tests and more
Basic
24/7 Doctor-on-Call Health Package

Consultations with: 24/7 General Physician (5), Nutritionist (2)

Value Added benefits: Personalised Diet Chart, 24/7 Consultation

Lab Tests for: Full Panel Check-up (1)

24/7 General Physician Consultation & Support

Receive Digital Prescriptions

Free Home sample collection for Tests

Reports within 24 hours

Free Doctor Consultation on Reports
Advance
24/7 Doctor-on-Call Unlimited Health Package

Consultations with: 24/7 General Physician (Unlimited), Nutritionist (2)

Value Added benefits: Personalised Diet Chart, 24/7 Consultation

Lab Tests for: Full Panel Check-up (2)

24/7 General Physician Consultation & Support

Receive Digital Prescriptions

Free Home sample collection for Tests

Reports within 24 hours

Free Doctor Consultation on Reports
RT-PCR Test
(Inclusive of GST)
Why Livlong 365 ?
Free home sample collection

Free Doctor consultation on reports

Servicing
19000+ pincodes
About RT-PCR Test
Reverse transcriptase polymerase chain reaction, commonly known as RT-PCR, is a molecular technique used to amplify and detect specific RNA sequences. It involves the reverse transcription of RNA into complementary DNA (cDNA) by using reverse transcriptase, followed by the amplification of cDNA with the help of the polymerase chain reaction (PCR). RT-PCR is commonly employed for the detection and quantification of viral RNA, including SARS-CoV-2, the virus responsible for COVID-19. The specificity and sensitivity of RT-PCR makes it a valuable tool for diagnosing infections, monitoring disease outbreaks, and studying gene expression. The RT-PCR process can be automated, allowing the analysis of a large number of samples, which makes it a key tool in the fight against COVID-19. However, RT-PCR can also be influenced by various factors, such as sample quality and the interpretation of results.
How is an RT-PCR test conducted?
RT-PCR is a swab test used to detect the presence of virus (e.g., SARS-CoV-2). Here's a brief overview of the steps involved in an RT-PCR test:
1. Sample collection:
A nasal or throat swab is taken from the patient.
2. RNA extraction:
RNA is extracted from the sample.
3. Reverse transcription:
RNA is converted into cDNA.
4. Amplification:
cDNA is amplified through polymerase chain reaction (PCR).
5. Detection:
The result of amplification is acquired and analysed.
6. Result interpretation:
A positive or negative result is determined based on the level of viral RNA detected.
The RT-PCR test is considered the gold standard test for detecting virus in a patient, but it requires specialised equipment and trained personnel. Trained professionals can collect samples for the RT-PCR test at home. The RT-PCR test results can be typically available within 24–72 hours.
Accuracy of the RT-PCR lab test
RT-PCR is a commonly used diagnostic test for COVID-19. It has high accuracy, but its accuracy can vary based on factors such as the quality of the sample collected, the stage of the infection, and the specific RT-PCR assay used. False negative results can occur in early stages of infection or if the sample is not adequate. False positive results may also occur, particularly in areas with a low prevalence of COVID-19. To maximise accuracy, RT-PCR testing should be combined with other diagnostic tools, such as rapid antigen tests, and considered along with clinical presentation and exposure history.
Who should get the RT-PCR test done?
Individuals who exhibit the symptoms of COVID-19 or have been in close contact with a confirmed case are required to take the test. Furthermore, if a person is travelling very often from one region to another or from one country to the other, there is high probability that the person might contract a virus-borne disease.
Are there any side effects of the RT-PCR test?
The RT-PCR test for COVID-19 does not typically have significant side effects. Some people may experience mild discomfort during the test, such as a sore throat or runny nose, but these symptoms are generally short lived. Rarely, some people may experience a more serious reaction, such as a fainting episode or an allergic reaction, but this is extremely uncommon.
Frequently Asked Questions
The RT-PCR test is a sensitive test that is performed to identify RNA and carry out the reverse transcription of RNA into DNA for virus detection and to monitor the amplification of the targeted DNA molecule. Multiple copies of the genetic material are produced with the addition of the enzyme polymerase in this test.
The time required from sample collection to obtaining results for the RT-PCR test typically is around 24 hours. The sample is first collected and then subjected to reverse transcription to convert RNA into cDNA. This is followed by the PCR amplification of cDNA, which allows the detection of a virus. Finally, the amplified product is analysed, and results are obtained. Although this test takes longer than a fast antigen test, it is more accurate. The test can be finished in 4 to 8 hours, but because samples must be collected and transported to the labs, it takes a day to get the findings.
RT-PCR test price varies depending on the location and lab. It can range from INR 500 to INR 1200. Insurance plans may cover some or all of the costs. It is recommended to check with a lab or a healthcare service provider for exact pricing.
It usually takes 24 hours to receive the results of the RT-PCR test, but the exact time may vary depending on various factors such as the testing laboratory's workload, the availability of testing materials, and the complexity of the analysis.
The RT-PCR test for COVID-19 is considered a highly accurate diagnostic tool. However, its accuracy depends on various factors such as the quality of sample collected, the timing of the test, and the expertise of the laboratory conducting the test. The test can have false negatives if the sample is taken too early or too late in the infection. False positive results can occur due to contamination or laboratory errors. Overall, the RT-PCR test is a reliable tool in detecting COVID-19, but it is important to follow guidelines and consider the above factors to ensure accurate results.
RT-PCR is a test used to detect the presence of a virus, such as SARS-CoV-2. A positive result indicates that the virus RNA is detected in the sample, which suggests current infection. A negative result does not guarantee the absence of the infection, as it depends on the viral load and timing of sample collection. It's important to follow public health guidelines, even with a negative result, to limit the spread of the virus.
Authentic Reports
From NABL certified labs across India
Good Health = Happy Customers
I did a diabetes test. Everytime testing, going to lab centers, very difficult. Home sample collection made my life so easier now. Great job LivLong 365. Providing Diabetes tests at home!
My husband had high fever. My son was out of town. He just arranged for his tests. We didn't have to go anywhere. I was worried how would manage alone. My son solved my problem with the help of LivLong 365.
Medically everything costs so much today. Getting such a good price for my thyroid test, it really helps. I don't know how you manage but keep giving such good prices for all your diagnostic tests. Thanks.