Surbhi is a light-spirited and vivacious girl who has just started her career with a private company. Over the past few months, she has been suffering from female pattern hair loss.
Initially, she was terrified and reluctant about the situation. She didn't tell anyone about it. But the situation was getting worse day by day, so she finally talked to her best friend regarding the same.
Her friend advised her to try some best hair loss treatments for females that will not only stop hair fall but also promote hair growth.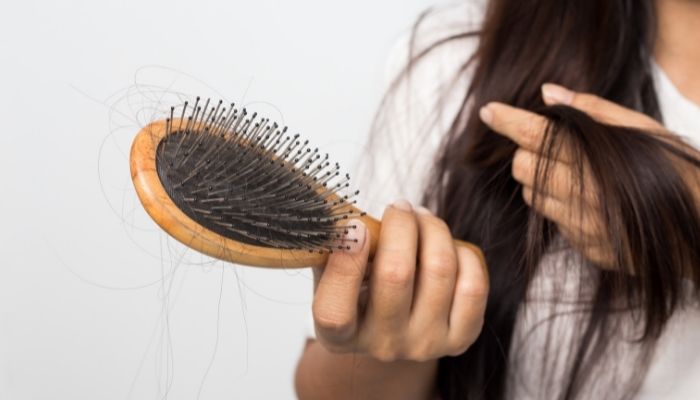 Here, we are going to discuss what is hair loss for women and how to treat it naturally so that women like Surbhi should adopt these approaches rather than hiding or scaring. So, read on to learn all about the best treatment for thinning hair females.
What is Hair Loss for Women?
There could be an array of reasons for hair loss including, genetics, hormone imbalances, fungal infection of the scalp, stress, autoimmune diseases, and nutritional deficiencies.
Women don't go completely bald unless there are some severe underlying health conditions. They experience hair thinning and hair loss. Doctors divide female pattern baldness into 3 types:
Type I:

A small amount of thinning starts around the hair part

Type II.

An increased thinning around the hair part

Type III.

Thinning is everywhere, with a see-through at the top of the scalp.
Females experience baldness due to genetics, side effects of medicines or treatments, or a hormonal imbalance in pregnancy or menopause.
Only a few women experience hair thinning in their 20s, most of them experience symptoms in their 40s, 50s, and beyond.
Let's take a look at the best hair loss treatment for women:
Hair Loss Treatment for Women
1. Minoxidil
The Food and Drug Administration (FDA) approved Minoxidil to combat hair loss. This is sold under the brand name Rogaine and other generic brands. You can even purchase this Minoxidil over-the-counter (OTC). Minoxidil is safe and beneficial for both men and women.
This compound stimulates hair growth and also enhances the growth cycle. This lessens hair thinning and also reduces the appearance of patchiness.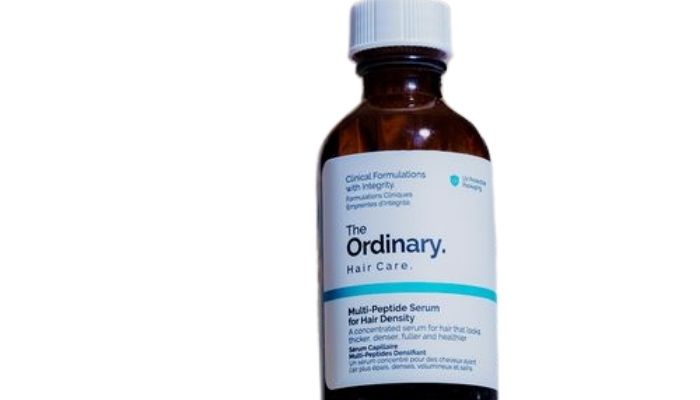 Minoxidil treatments are available in the market in two concentrations. If you use a 2% solution, then you need to apply it twice daily for the best results and 5% solution or foam requires daily use.
Several studies have claimed that 2% minoxidil is effective for females with androgenetic alopecia or pattern baldness.
The side effects of minoxidil are mild. Some women may experience irritation or an allergic reaction to ingredients in the product like alcohol or propylene glycol. You may use different brands to alleviate the symptoms.
Always use it cautiously. If you apply it to the forehead or neck too much, then you may see hair growth in these areas. Just apply minoxidil to the scalp to avert the side effects.
2. Ketoconazole
The drug ketoconazole is effective in treating androgenetic alopecia. This is a condition when you experience hair loss due to inflammation of the hair follicles.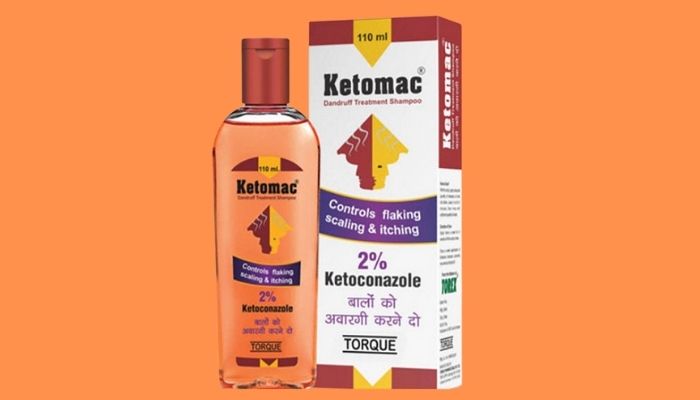 Topical ketoconazole will lessen inflammation and strengthen your hair strands. Ketoconazole is available as a shampoo. Nizoral is a popular brand, but you can purchase other brands also.
3. Corticosteroids
Some women may need corticosteroid injections to overcome hair loss. But this treatment is recommended only, when necessary, for conditions like alopecia areata. As per the National Alopecia Areata Foundation, corticosteroid injection (applied directly into the hairless patch) will stimulate new hair growth. Topical corticosteroids are also available in the market as creams, lotions, and other preparations. These products will minimize hair loss.
4. Hormone Therapy
The hormonal imbalances in menopause or pregnancy may also cause hair loss. To treat this type of hair loss, doctors often recommend some form of hormone therapy. Popular treatments are birth control pills and hormone replacement therapy (either estrogen or progesterone).
Some also use anti-androgen medications like spironolactone to prevent hair loss. Androgen stimulates hair loss in women who have polycystic ovary syndrome. Anti-androgen medications inhibit the production of androgen and prevent hair loss.
5. Hair Transplant
When other hair loss treatments fail to cure hair loss, then the doctors recommend hair transplant therapy. In hair transplant therapy, hair is implanted into the scalp from your body where you have a lot of hair. Hair transplant is the costlier treatment and everyone can't afford it.
Home Remedies For Hair Loss Treatment For Female
Let's take a look at some tips to prevent hair loss and promote hair growth naturally.
1. Aloe Vera
Aloe vera is a traditional herb used to treat hair loss. It also mollifies the scalp and conditions hair. It can lessen dandruff and unclog hair follicles that can be blocked due to excess oil.
You may apply aloe vera gel to your scalp and hair a few times per week. Many shampoos and conditioners are also available that contain aloe vera.
2. Coconut Oil
Coconut oil comes up with lauric acid that penetrates inside your hair strand and reduces protein loss from hair. Massage your hair and scalp with coconut oil and then wash it using a shampoo. If your hair is parched, you can use it as a leave-in treatment. Coconut oil lubricates hair shafts and prevents hair breakage.
3. Fish Oil
Try to consume omega fatty acids to strengthen your hair from the inside. Omega fatty acids improve hair density and diameter. They also lessen hair loss. Omega fatty acids are good for your overall health and immunity.
4. Onion Juice
Onion juice promotes healthy hair growth and treats patchy alopecia areata. Onion juice improves circulation. If you could tolerate the smell of onion juice, then apply it to your scalp and leave it for 15 minutes. Then, wash your hair with shampoo.
5. Eat a Healthy Diet
A healthy diet will support the normal growth of your hair. Eat a wholesome diet that contains a wide variety of foods, including vegetables and fruits. They offer imperative nutrients and compounds that will make your hair healthy.
Conclusion
These are some of the best treatments for thinning hair females. Hair loss is very common among women, but many OTC and natural products will prevent hair loss and make your hair supple and healthy. If you experience too much hair loss, you should consult a doctor to identify underlying conditions and opt for a proper line of treatment.