Meditation is the best exercise that improves your attention and boosts self-awareness. Meditation or mindfulness has integrated with our culture from ancient times. Many yogis or gurus used to practice it for years to enhance spiritual awareness. These days, many people are inclined in practicing this age-old technique as it is beneficial for your mental and physical health. Once you learn the skill, you will certainly start to enjoy it.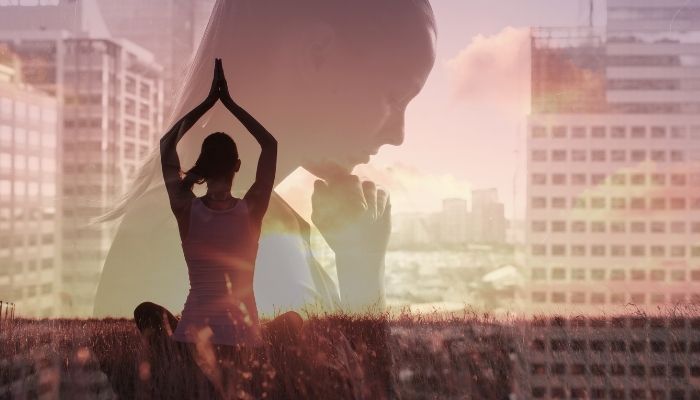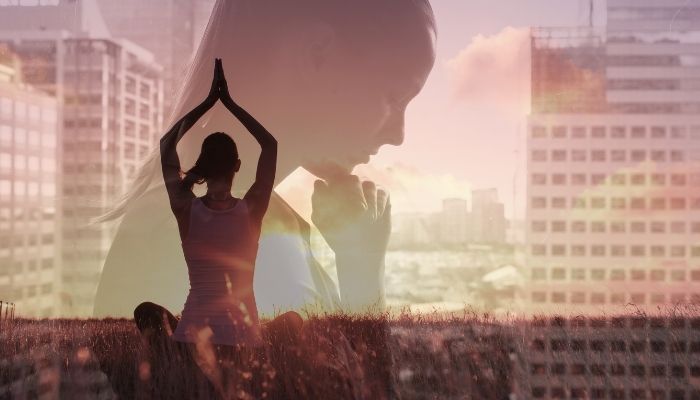 Let's take a look at some of the benefits of meditation
Reduces stress

Improves sleep

Helps you to deal with addiction

Minimizes blood pressure
Meditation Apps
Once you have decided to practice this technique, some meditation apps are designed specifically to guide beginners. Experts also recommend the best meditation apps for beginners who have inadequate knowledge regarding how to start this practice.  These apps offer instructions and show you how to perform and get benefitted from this practice.
Let's take a look at some of the best free meditation apps
1. Insight Timer
This popular app embraces users with more than 45,000 free meditations and adds 10 or more free guided meditations every day. You can browse the thousands of meditations to build this practice. The app also offers a member Plus option for about $60 per year. Once you subscribe to the paid version, you can access many courses lasting 7 to 10 days. This app is ideal for those who want to try a variety of meditation styles.
Pros
     

More content than other apps

     

Easily connect with a free community of meditators
Cons
     

Occasional technical problems

     

Beginners may get confused with the large volume of content
2. Headspace
This is an app where you will find calmness, wellness, and balance. This app comes up with jovial aesthetics and fun animations. Just by opening the app, you will get a mood boost. Before bed at night, you can try their new meditations for sleep, including music, nature soundscapes, or storytelling sleep casts. Initial 14 days are free but after that, you need to pay nearly $70 annually or $13 per month.
Pros
Easy use

Beginner courses

Large course library
Cons
Subscription cost after some days

Limited free content
3. Breethe
This app offers meditation series, inspirational talks, and motivational classes from mindfulness coach Lynne Goldberg that will make your life more peaceful and productive. The app comes up with music playlists, nature sounds, and bedtime readings so that you can sleep peacefully.
After a 14-day free trial, the app charges $12.99 per month. This is an ideal app for those who want to improve their sleep, minimize stress and anxiety.
Pros
Variety of meditation lessons available

Free trial
Cons
     

Technical issues

   

Need to buy monthly subscription after 14 days
4. My Life Meditation
Based on your emotions, this app recommends meditations. The app also offers meditation lessons, yoga videos, and acupressure videos to manage your anxiety and stress. You can track your mood and progress daily with this app. After a 7-day free trial, the app charges $10 per month or $60 per year.
Pros
Daily wellness check

Free trial
Cons
Subscription cost after 7 days

Technical issues
5. Calm
This is another award-winning app that offers calming exercises and breathing techniques to lessen your anxiety and stress. The app comes up with a "Calm Kids Section" where it offers meditations for kids (3 to 17 years). The Sleep Stories section embraces customers with voice talents. Popular actors like Matthew McConaughey or Jerome Flynn may help you sleep. The app is free for 7 days, after that, you need to pay $15 per month or $70 per year.
Pros
Easy to use

Can be connected with an Apple watch
Cons
Subscription cost

Technical issues
6. Buddhify
The app offers more than 200 meditations to minimize your anxiety and stress. With this app, you can practice mindfulness exercises with your favorite categories like traveling, working, waking up, eating, or even scrolling online. Sessions range from 3 to 40 minutes, and they are ideal for both beginners and experienced people. This app costs nearly $5 with other in-app purchases available.
Pros
Specific meditations for your problems and health issues

Easy to use
Cons
Subscription cost
7. INSCAPE
This is a multi-purpose meditation app for a variety of scenarios. Are you feeling anxious or stressed or have difficulties in sleep? Had a bad commute? This app offers various meditations that will address all your emotions. Subscriptions cost about $60 per year.
Pros
A plethora of meditations available

Short breathing meditations
Cons
Subscription costs

Technical issues
8. Breathe
This app will help you to learn how to breathe "aptly" to utilize the benefits of meditative breathing.  This app will also help you learn how to hold your breath for up to 30 seconds and inhale or exhale for short periods. The app has some free features. To avail yourself of all the features, you need to pay $1 per month, $5 per year, or $9 for lifetime access.
9. Oak
Are you looking for a quick meditation to fix your issues? This app comes up with various short exercises that will help you to calm down, get to sleep, or feel at peace. The app also tracks your session time, how many breaths you have taken, how many sessions you have completed, and many more. But this app is only available for iPhone and iOS.
10. Whil
If you are too busy with your schedule, then try this app. This app offers meditation courses for 5 minutes to lessen your stress, anxiety, tension, and so on. This is an ideal app for teens and young adults and helps them in learning how to deal with stress and pressure without affecting their physical and mental health.
11. Simple Habit
This app helps users with 5-minute exercises and motivates them to lead a healthy life. There are no charges for accessing most sessions on Simple Habit. But if you want to download meditations and enjoy all content, you need to pay $12 per month, $90 per year, or $300 for lifetime access.
12. Prana Breath
This advanced training app offers you a chunk of options to enhance your meditation practice over time. This app also offers meditations for quitting smoking and dealing with emotional eating. The Guru version of this app comes up with more intriguing features including dynamic and diverse breath training, training options, and health tests. This app is not available for iPhone users.
13. Sattva
This app is run by Vedic principles of meditation and offers meditations, chants, and mantras. All sessions are conducted by Sanskrit scholars and the length of the session is 6 minutes. Here, you can track your progress and browse various collections.  Free and paid content are both available in the app. The app costs nearly $13 per month or $400 for lifetime access.
The Bottom Line
Meditation apps help you to stick to this habit, irrespective of whether you are a novice or experienced player. Guided meditations may also minimize distraction and help you to learn all the techniques conveniently.