Getting the right nutritional benefits during pregnancy is not only a primary requirement but also a tough call. Women go through various aversions, morning sickness, and many other related problems that leave them feeling drained and suffering from malnutrition. At a time like this, having a healthy supply of prenatal vitamins for pregnancy can go a long way into helping expecting mothers acquire the necessary nutrition and live on a healthy diet.
What Are Prenatal Vitamins For Pregnancy?
Prenatal multivitamins are supplements of vitamins that people take during the period of their pregnancy in order to help the body meet the daily requirement of one of the best and most important nutrients. Prenatal vitamins for pregnancy are the simplest ways to administer the necessary quantities of vitamins into the body of an expecting mother.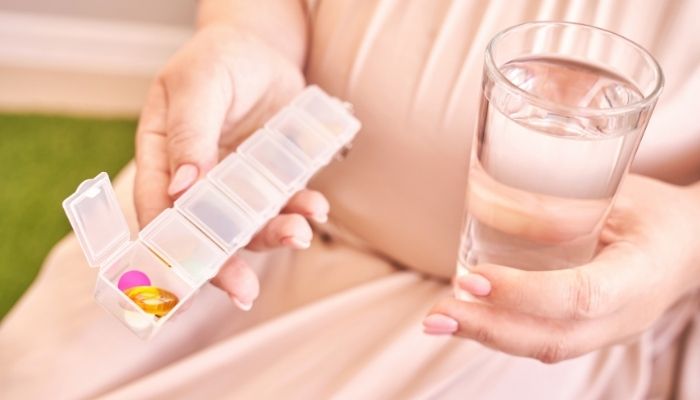 Not only does it help synthesize the energy and fulfill the mother's body's basic requirements but it also helps the fetus acquire the important nutrients for growth and development. These vitamins for pregnant women are designed to support the health of the mother and the child in equal measures and assist in the brain and organ development of the baby.
As a rule, though, it is best to opt for prenatal vitamins after consulting with your regular medical advisors.
Which Are The Best Vitamins For Pregnant Women?
There is an abundance of prenatal vitamins for pregnancy, but do you know which ones are better than others, which ones contain drugs that you may be allergic to, or which vitamins for pregnant women are the best for your body type and the stage of your pregnancy.
We do have a list of the best prenatal vitamins for pregnancy that we want to share with you to ease your struggles however we can. Here is the list of the prenatal multivitamins that you can look into based on their function and composition:
MegaFood Baby & Me 2

Prenatal Multivitamin

s are some of the best

vitamins for pregnant women

, especially for vegetarians.

Nature Made Prenatal Multi+ DHA is one of the best sources to acquire multivitamins with the properties of DHA.

Zehler Prenatal are also excellent choices for

prenatal multivitamin

s for pregnancy that offer incredible benefits in the form of vitamins as well as DHA.

Ritual Essential

Prenatal Multivitamin

s are one of the best vitamins for pregnancy on a subscription basis.

Another excellent subscription-based

prenatal multivitamin

is Perelel Prenatal Packs.

Needed Prenatal Multi is also a great source of

prenatal vitamins for pregnancy

that you can acquire on the basis of a subscription.

SmartyPants Prenatal Formula is one of the favored

prenatal vitamins for pregnancy

in the form of gummy candies.

Seeking Health Prenatal Essentials Chewable are among the best sources of vitamins in chewable form.

New Chapter Perfect

Prenatal Multivitamin

s are some of the best

vitamins for pregnant women

available in the form of supplements to negate the effects of morning sickness.

FullWell

Prenatal Multivitamin

s are perhaps the best possible choice of

prenatal multivitamin

. It provides the overall advantages of administering a sufficient dose of vitamins and enhances the body's ability to absorb more nutrition. These

prenatal vitamins for pregnancy

are also highly useful to the baby.
Now that you know which the top 10 prenatal vitamins for pregnancy are, you also need to determine which of these good choices are for you.
Read More: Discover The Benefits Of Green Tea In Pregnancy
How To Choose The Best Prenatal Vitamins For Pregnancy?
We cannot stress this enough so we will say this repeatedly to help you make the best possible decision during your crucial months.
You always, always need to consult with a doctor before choosing a suitable prenatal multivitamin for yourself. In order to do this, the doctor is going to go through your medical history and the results of your regular tests during pregnancy. Thus, you can expect that the doctor will help you make the responsible choice about your health and medication.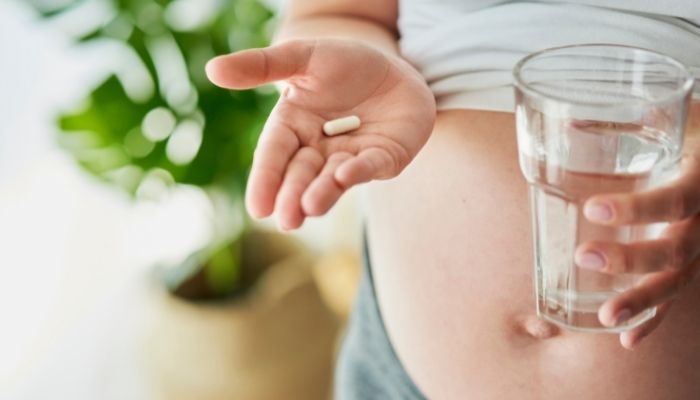 It is not easy to choose or even find the best vitamins for pregnant women. You need one that fulfills the body's requirement for daily doses of vitamins and minerals. The doctor can analyze your charts to identify component drugs that may make you sick ad identify just the right set of prenatal multivitamins for you.
Ideally, choose a vitamin supplement that contains some doses of magnesium, vitamins, and preferably DHA. Make sure that the vitamins for pregnant women are properly tested by third-party facilitators through white paper reports.
In case of any side effects, consult with your gynecologist and obstetrician regarding a possible change in the recommended supplements. Do not try to self-medicate on prenatal multivitamins as it may result in adverse effects for the mother and her baby.
In Conclusion, Is It Safe To Take Prenatal Multivitamins?
Yes, absolutely, as long as your doctor permits it.
The human body goes through several physiological changes during pregnancy and most of them offer absurd side-effects like morning sickness, aversion to certain food items even if you loved them before, and food cravings that can hardly be trusted to provide a steady dose of nutrition required by the body.
At times like this, substituting your fickle diets with prenatal multivitamins can be very helpful. For one, these are great sources of vitamins for pregnant women. Women who take prenatal vitamins for pregnancy have often reported feeling less lethargic and having a healthy diet when they are on these medications. They acquire the necessary nutrients to keep the body healthy, and what's more, so does the baby.
The only thing you need to do is acquire the necessary permissions from your obstetrician and gynecologist. In some cases, the added prenatal vitamins for pregnancy may contain substances to which you are allergic. Thus, not only will the baby partake in the unhealthy reactions of the mother's body but it also may develop similar allergies and health conditions.
Thus, it is a great idea to take vitamins for pregnant women. However, it is pivotal that you consult with your regular doctor and acquire only the prenatal multivitamins they suggest as per your medical history. Recommended doses of prenatal vitamins for pregnancy are safe and encouraged.