Aaradhya and Samridhi were best friends who got admission to the same college. They both were invited to the college fresher's party. Both were excited and bought new dresses for the party. Aaradhya's dress was prettier than Samridhi's dress but still, she was tense about her looks. It was the thought of her frizzy and dull-looking hair. She wished her dress would have been beautiful too. Being her best friend, Samridhi knew what Aaradhya was worried about. She quickly came to her rescue and suggested she use coconut oil for her hair. She told her that there is still a week for the party and she must apply this miraculous oil on her hair every day to tame her frizzy hair.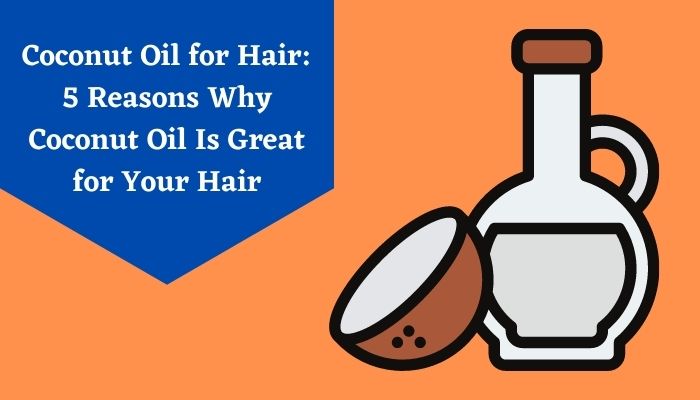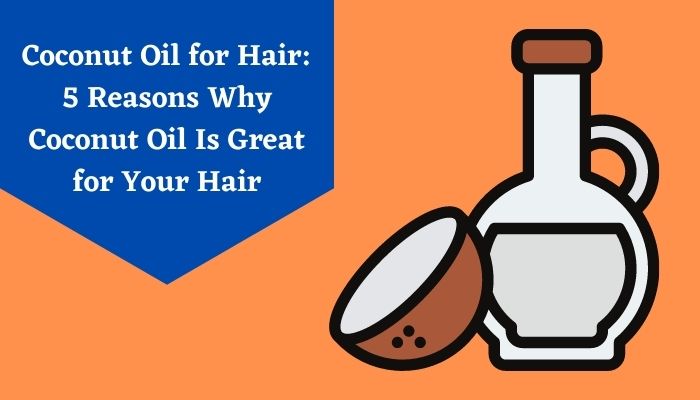 A week later, Aaradhya got the best hair award at her fresher's party. Everyone was asking her the secret of her beautiful hair and she blushed seeing Samridhi at her side. Now, whenever Aaradhya notices any girl worried about her hair, she starts telling her about coconut oil benefits for hair. 
We bet once you read about coconut oil benefits for hair, you too like Aaradhya will discard all other hair oils right away! So, let's first learn what is so special about coconut oil and whether we can use virgin coconut oil for hair?
Tremendous Hair Remedy – Coconut Oil
Coconut is one useful food that nature has bestowed upon us. From its bristle hair to its soft meat inside, every part of this delicious food is beneficial for humankind. One such form in which this food can be used is in the form of Coconut oil. This tremendous hair remedy called coconut oil is derived as an extract from the meat of fresh or dried coconut. 
Types of Coconut Oil
There are mainly two types of coconut oil popularly used in the world. Virgin coconut oil and refined coconut oil. Besides, there are other forms in which this tremendous oil is available like Organic coconut oil, Fractionated coconut oil, Hydrogenated coconut oil, Unrefined coconut oil, and RBD coconut oil.
Let us talk about the main two types of coconut oil:
1. Virgin Coconut Oil: Virgin coconut oil is extracted out of the fresh coconut meat. This type of coconut oil can be extracted through a dry and a wet method. In the dry method, the meat of a fresh coconut is quickly dried and pressed using a machine to extract the oil. In the wet method, fresh coconut is pressed in a machine to release coconut milk along with the oil. Later the milk is separated from the oil through fermentation.  If you set out to buy Virgin coconut oil for hair, you may note two terms on the labels like Cold-Pressed or Expeller-Pressed. The Cold-Pressed Virgin Oil is released without using heat, whereas, the Expeller-Pressed Virgin Oil is extracted using heat below 120 degrees F. 
2. Refined Coconut Oil: Refined coconut oil is extracted out of dried coconut meat, also known as copra. This type of coconut oil is made by pressing the copra in a machine so that the oil gets released. After that, the released oil is heated and bleached to remove any foul odour and impurities. The resulting refined oil is odourless and flavourless.
Unlike, in the case of olive oil, there isn't any extra virgin version of coconut oil. So, you have two types of coconut oil available in the market. 
Coconut Oil Benefits for Hair
Let us explore 5 reasons that make coconut oil for hair miraculous:
1. Coconut Oil for Dandruff: With the onset of winters, we often face the problem of dandruff in our hair. Use coconut oil for dandruff and hydrate your dry skull. Its nourishing and hydrating properties will prevent your skill from getting itchy, dry, and flaky. Just massage a bit of warm coconut oil on your hair at bedtime before going to sleep. You may leave it on or wash it off the next morning with your regular shampoo.
2. Coconut Oil for Hair Growth: For ages, our grannies have been recommending coconut oil to promote hair growth. Coconut oil is rich in vitamins as well as essential fatty acids that help remove the build-up of sebum from your hair follicles. Using this miraculous oil on hair regularly promotes hair growth. For this, you need to massage your hair regularly with warm coconut oil. 
3. Coconut Oil for Frizzy Hair: The problem of frizzy or wavy hair can be fixed instantly by applying a mix of equal parts of coconut oil and water. This solution when sprayed on frizzy hair can work wonders to tame the frizz leaving you behind with untangled hair. Not just to tame the frizz, this method of using coconut oil on hair leaves you with a neater look all day long. 
4. Coconut Oil as Hair Color Base: Another remarkable benefit of coconut oil for hair is that it acts as a perfect hair colour base. Its versatile properties make it apt to be used with your colouring products and herbs. You can leave it on for the required duration and later on shampoo your hair ideally with lukewarm water. At last, you will be astonished to see how beautifully the hair colour sets in.  
5. Coconut Oil for Longer, Thicker, and Stronger Hair: Choose coconut oil over other hair oils if you wish to flaunt longer, thicker, and stronger hair. For stronger hair, you need stronger roots. So, massage warm coconut oil regularly on your scalp using fingertips or cotton wool. We recommend using virgin coconut oil for hair along with a mix of olive oil or castor oil for best results.
Conclusion
Although, in whatever form, coconut oil is good for your hair, try using virgin coconut oil for hair and see better results. Not just for hair, this powerful oil can also be used on the body as well as the face. Wherever you will use it, the effects will be astonishing and you will feel the nourishment. The best thing is that coconut oil is easily available online in retail markets all around the world.