Fruits are great sources of nutrients for the body. They are rich in nutrients, especially vitamins, minerals, and antioxidants that help regulate the body's requirement to maintain good health.
However, diabetics have a special situation with insulin and sugar levels that can hinder the body's ability to synthesize the nutrients from fruits for health benefits. Not all fruits are good for consumption if you have either Type I or Type II diabetes. Thus, we are about to share diabetes fruits to avoid list that will help tone down the adverse effects of certain fruits and improve your health immensely.
Fruits For Diabetics To Avoid
Certain fruits contain high levels of sugar, which make them incredibly dangerous selections in the diets of diabetics. You can consume fruits, sure, but avoid the bad fruits for diabetics to reap the benefits of the good fruits.
Here's a list of fruits not to eat in diabetes:
1. Sweet Cranberries
Normally, cranberries contain low amounts of sugar in nature. However, sweetened cranberries that are used in cocktails and desserts contain high quantities of sugar that makes them worthy candidates on the top of this diabetes fruits to avoid list.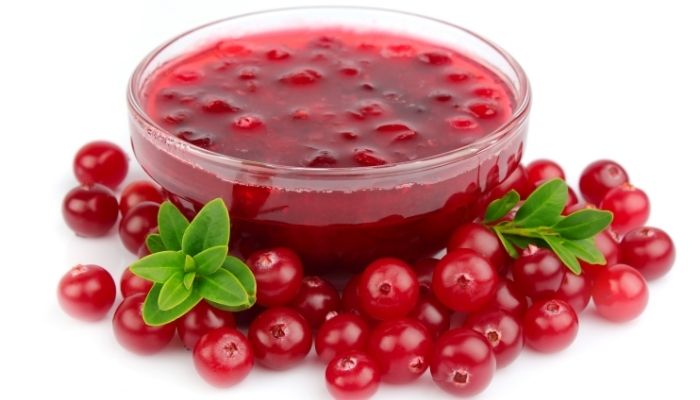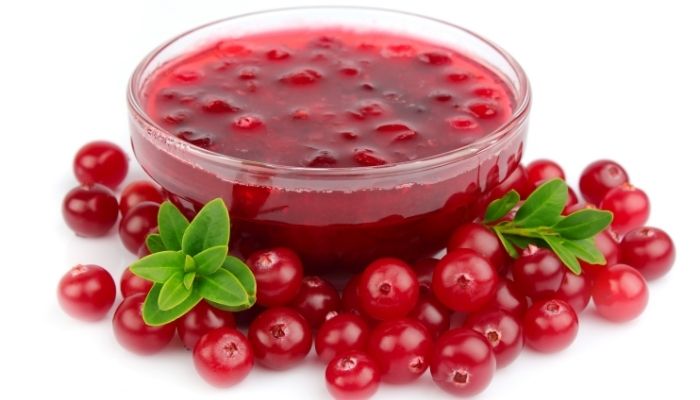 You can consume dried cranberries or take them in their natural form instead of sweetened by-products.
2. Raisins
Grapes contain high levels of sugar, therefore, when dried to make raisins, they still maintain their sugary and sweetened composition, which makes them fruits not to eat in diabetes.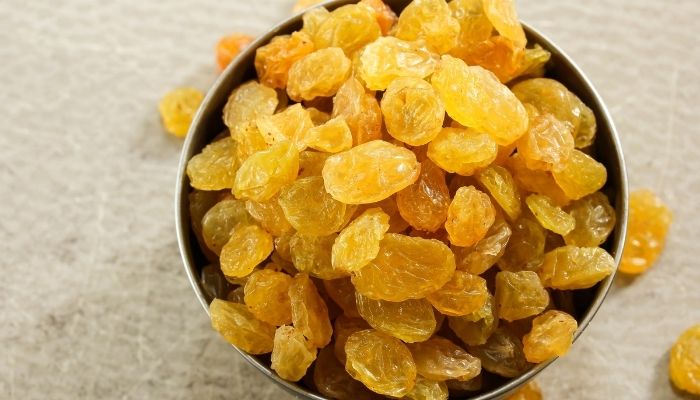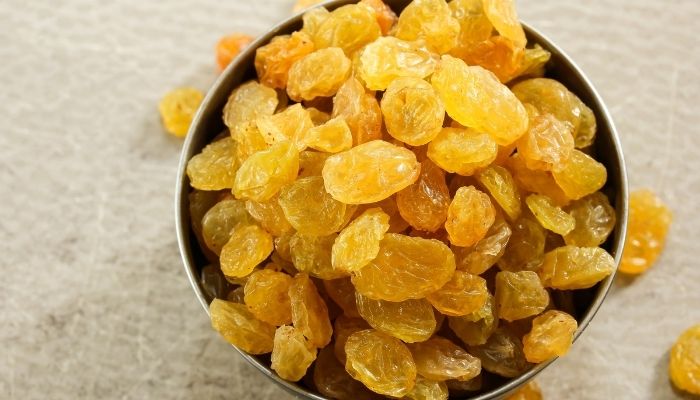 A single cup of raisins contains as much as 115 grams of sugar, which is a lot for diabetics to take. If you need to add dry fruits in unsweetened desserts for diabetics, opt for healthy nuts like almonds instead.
3. Pineapple
Pineapple is naturally high in sugar, so much so that you can feel it when you bite into a slice. Thus eating raw pineapples, especially if they are coated in sugar or powdered sugar can cause insulin-related issues in diabetics. Thus, they are fruits for diabetics to avoid.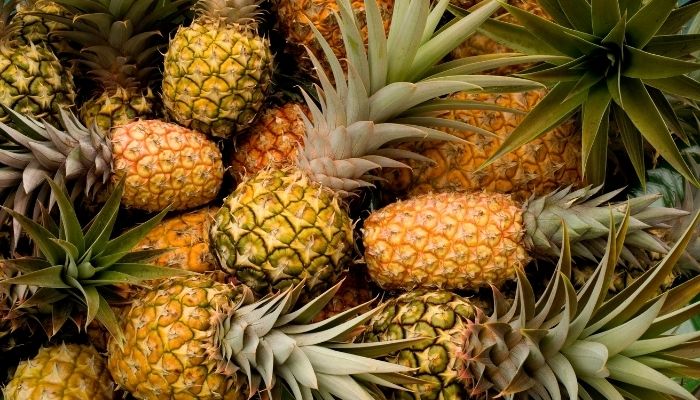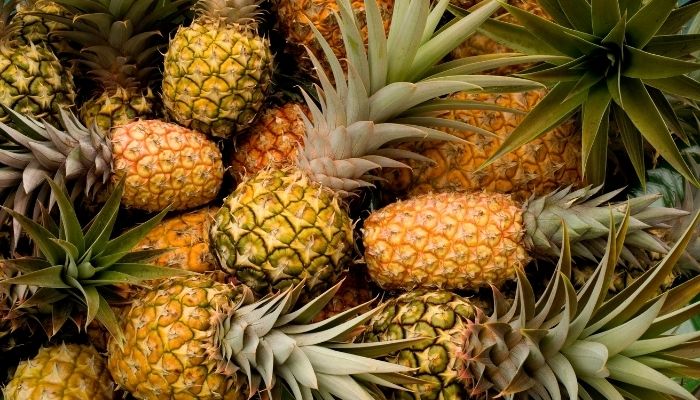 If you crave pineapples, consider reducing the serving or using it as a topper on parfaits or yogurts that have the potential to reduce the amount of sugar that you consume.
4. Tangerines
A very potent means of consuming sugar through foods for diabetics to avoid are tangerines. These tiny fruits are tempting and do have several benefits to improve immunity and provide the body with the necessary nutrients.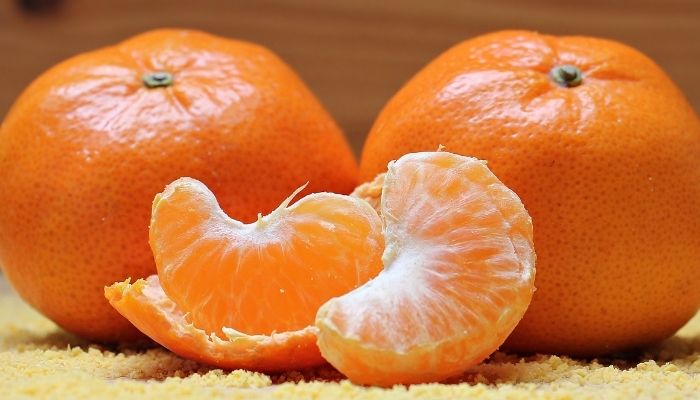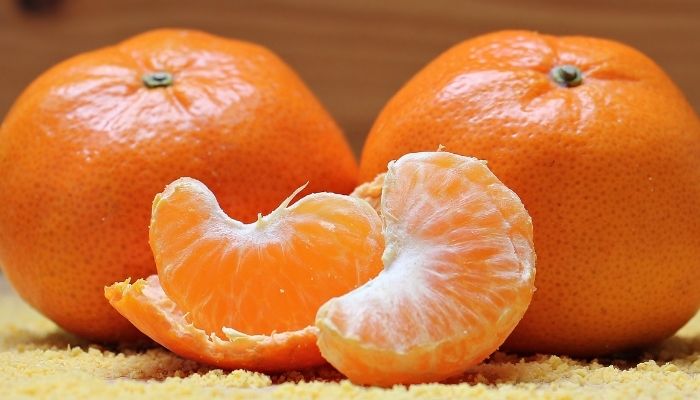 However, for diabetics, this is a fruit to religiously avoid. A single tangerine contains almost 10 grams of sugar, making them bad fruits for diabetics.
5. Figs
Figs are popularly used in cookies and desserts that you can eat quickly on the go. They are also healthy snacks that travel well but that is besides the high quantities of sugar in their basic composition.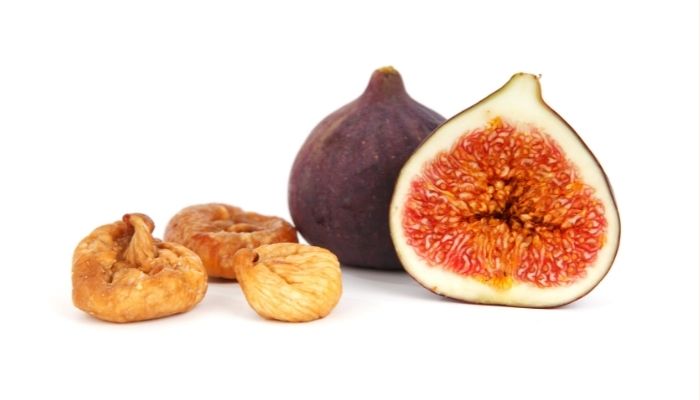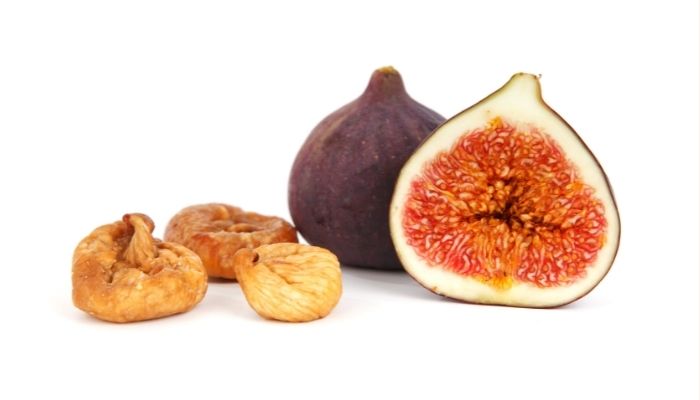 As fruits for diabetics to avoid, it is best to avoid eating store-bought cookies and sweets that contain figs. Instead, opt to make your snacks and after-dinner desserts with healthier options for diabetics.
6. Cherries
One of the major effects of cherries, a fruit that serves so many purposes, is its ability to send your blood sugar levels shooting through the roof.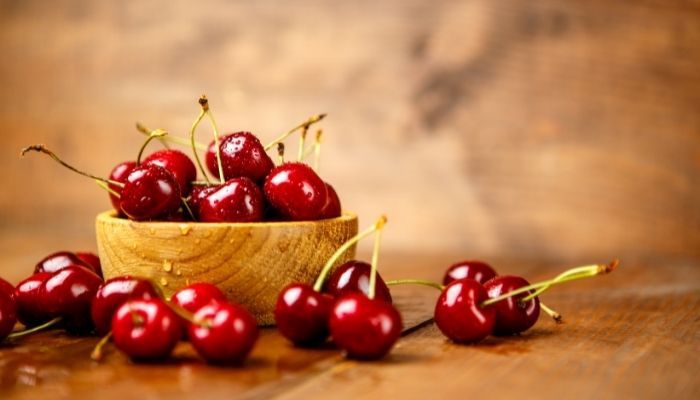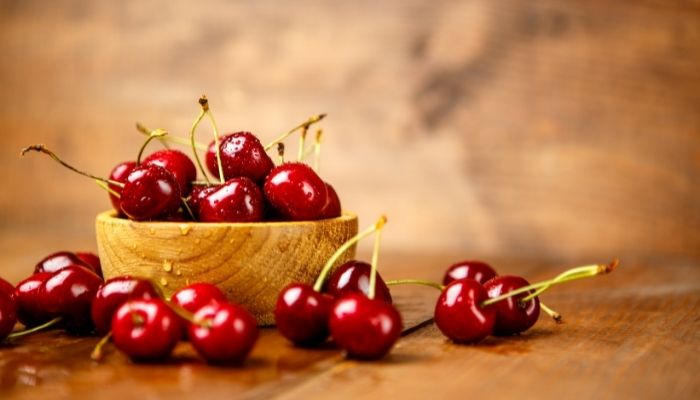 Cherries are normally used as cocktail toppers, and we are not even considering the maraschino cherries or sugared cherries at this point. They contain about 20 grams of sugar in a single cup, which when coupled with cocktail ingredients, can instantly affect the sugar levels in your system.
Cherries are also used as snacks to munch on, which is a viable alternative for many people who are not diabetics. These are fruits for diabetics to avoid as religiously as they can to prevent the consequences that may follow.
7. Kiwi
Kiwis have a lot of nutritional qualities. They are rich in Vitamins and are excellent food sources to improve the body's in-built immune system.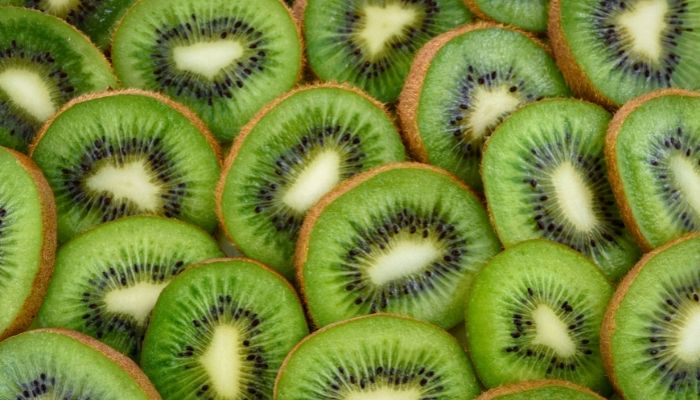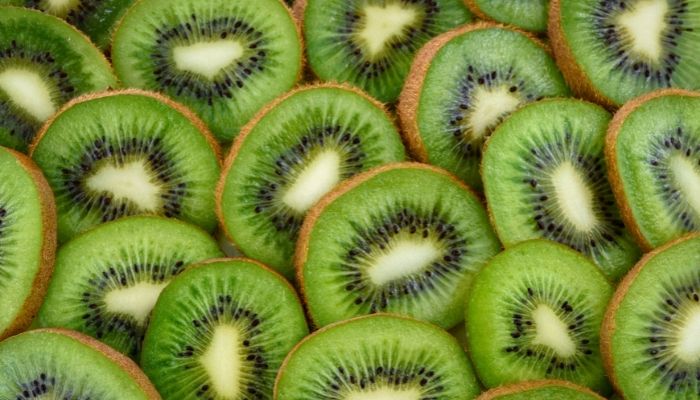 However, when consumed by diabetics, kiwis contain high amounts of sugar that do not fit in well even in the form of fruit salads. Despite the qualities of green fruit that has so much to offer, kiwis are fruits for diabetics to avoid.
8. Mangoes
Tropical fruits like mangoes are in high demand. They are the royalties among fruits and everyone craves them, regardless of whether or not they are located in tropical regions. They make good additions for cocktails and desserts. They are excellent sources of nutrition, and they pack good amounts of pigments that inspire serenity and happiness in the body.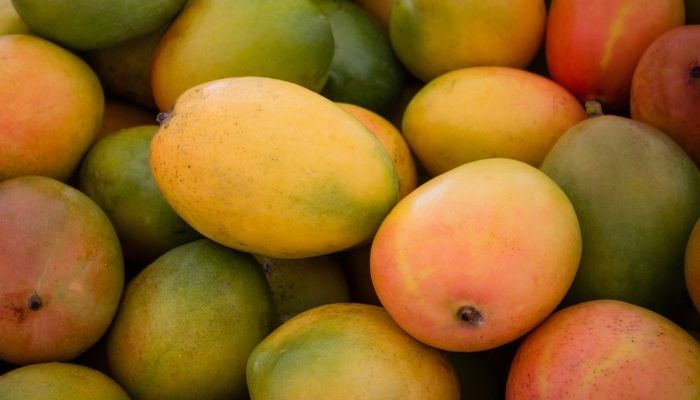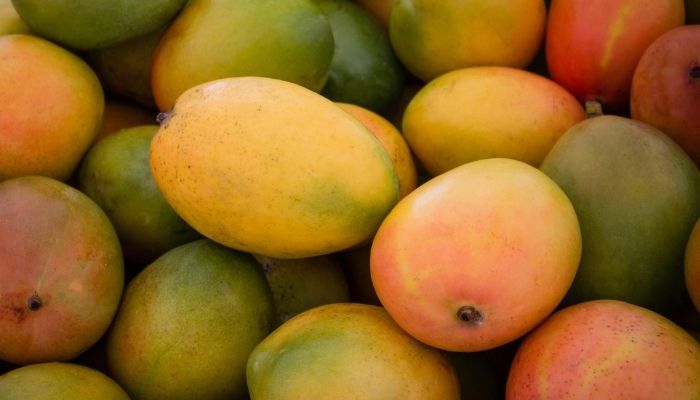 However, with the first bite into a slice of mango, you can taste the raw quantities of sugar that are naturally infused into these fruits for diabetics to avoid. We understand the temptation to bite into a juicy piece of mango fruit with the delicious juices trickling down your lips but they are fruits not to eat in diabetes.
A single cup of mangoes contains about 20-23 grams of sugar, which is considerably high for anyone with diabetes. It is best to substitute with healthier fruits that probably won't inspire an insulin shock.
9. Lychees
Lychees are high in sweetened components which is what makes it such a demand when making homemade sweets and other food items. However, the high composition of sweeteners in Lychees makes them bad fruits for diabetics.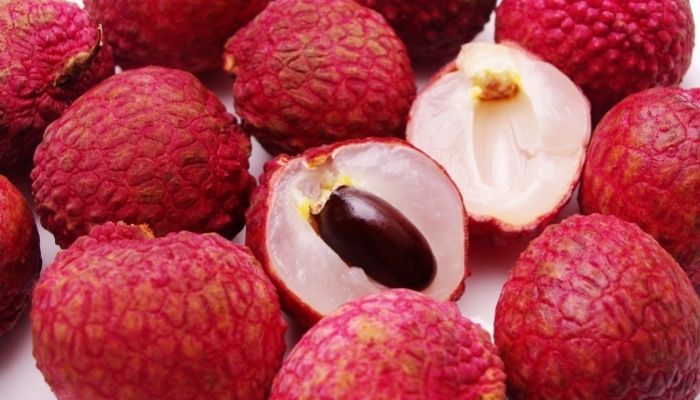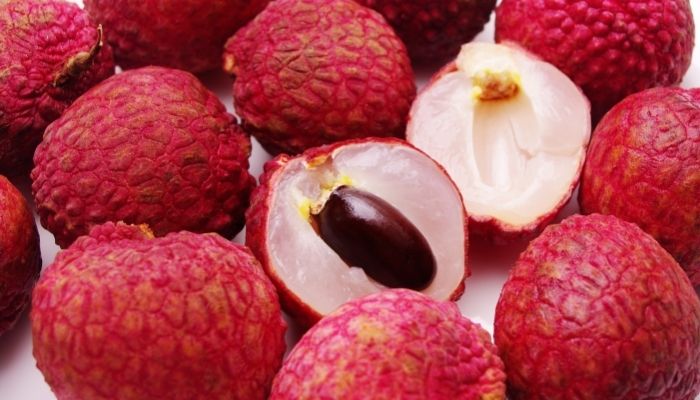 Conclusion
Cocktails and desserts that contain lychees have shown 29 grams of sugary sweeteners in each serving, which is very high for diabetics.
We understand the temptation to consume most of the items on this diabetes fruit to avoid the list. They are wonder fruits for the most part and some of them are incredibly convenient to incorporate into your daily diet.
However, given the amount of sugar content in these fruits for diabetics to avoid, they raise sincere concerns in your daily diet. While mangoes and pineapples are fruits that you just can't substitute in terms of their divine taste, it is best to at least reduce the quantities you consume to the bare minimum.
You can also opt for unsweetened, packaged fruits that are dried or avoid these bad fruits for diabetics and substitute them with other, healthier fruits.