Kidneys are small bean-shaped organs that play a significant role in multifarious functions of your body including, blood filtration, controlling blood pressure, maintaining electrolyte balance, and generating urine. These vital organs can be damaged in various ways such as uncontrolled diabetes, high blood pressure, obesity, smoking, genetics, gender, and age. When your kidneys can't function properly, waste products start to accumulate in your body and this may lead to some serious ailments. A special diet chart for kidney patients is recommended by experts for people who have kidney diseases.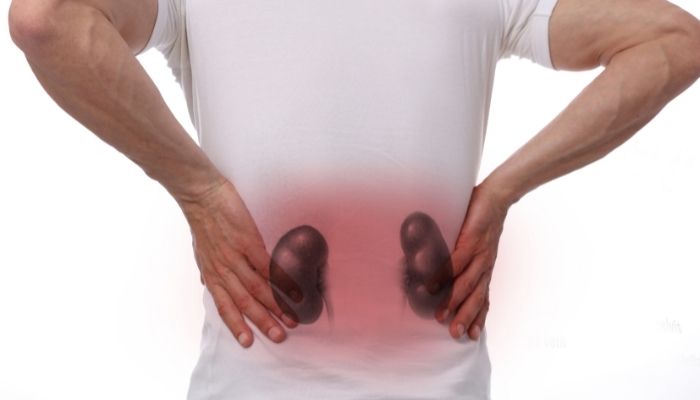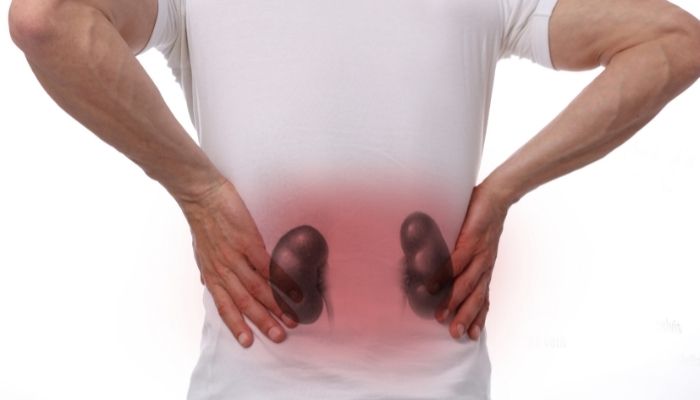 If you are suffering from kidney diseases, your healthcare adviser will design a special kidney failure diet chart that will boost kidney function while averting further damage.
Nutrients to Avoid for Dialysis
People with kidney diseases should constraint the following nutrients:
Sodium:

Sodium

is the prime component of table salt and many food items possess this ingredient. Damaged or injured kidneys can't filter out excess sodium, thus, it will increase the level of sodium in your blood. A renal disease patient should limit sodium consumption (less than 2,000 mg per day)

Potassium:

Though potassium is important in maintaining various activities of your body, people with kidney disease should restrict this ingredient to avoid perilously high blood levels. They should consume less than 2,000 mg per day.

Phosphorus:

Deceased kidneys may not be able to extirpate excess phosphorus. This can damage your body in different ways. So, people with kidney diseases should consume less around 800–1,000 mg per day.

Protein:

This is another nutrient that should be restricted for people with kidney diseases. Damaged kidneys can't remove waste products from protein metabolism.
Diet Chart for Dialysis
If you are planning to start hemodialysis, you should follow a specific dialysis patient diet chart. This is because your daily consumed food items play a crucial role in your treatment. So, don't forget to consult a renal dietician to create a specific diet plan for you.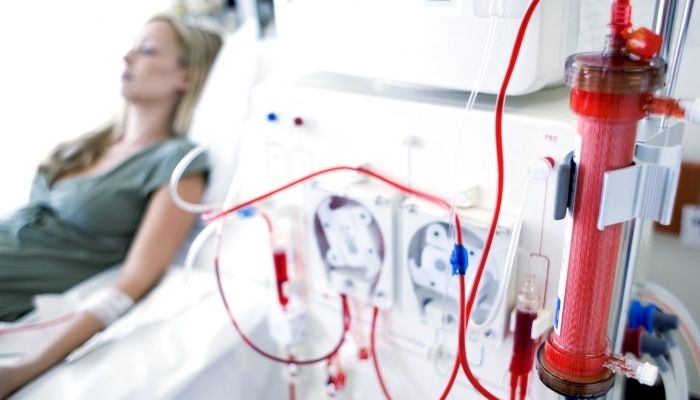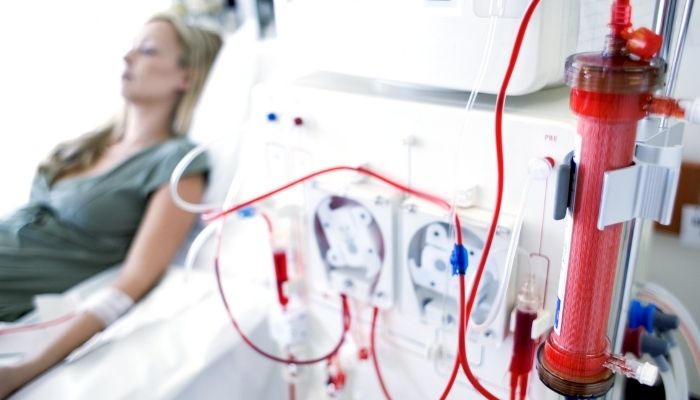 While planning for a specific hemodialysis diet, you must consider the below-mentioned points:
Incorporate high-protein food items into your diet

Always consume those food items that contain low sodium and potassium levels and high levels of phosphorus

Consult your dietician regarding the amount of fluid (water, tea, coffee, and other beverages) that you are taking
If you are on hemodialysis, your food and drink habits play a pivotal role in your treatment plan. Wastes and toxins may accrue in your blood between two dialysis sessions Thus, you may feel sick. But by following a proper and healthy diet, you can control this accumulation. A proper diet will remove unwanted wastes from your blood and also, prevents waste and fluid buildup.
Foods to Include in Diet Chart for Kidney Patients
Here are some foods that people with kidney diseases must consume to lead a wholesome life:
This nutritious vegetable is an ideal source of many nutrients, like vitamin C, vitamin K, and B vitamin folate. This is also an amazing source of fiber. You can replace potatoes with mashed cauliflower for a low potassium side dish.
One cup (124 grams) of cooked cauliflower contains
Sodium:

19 mg

Potassium:

176 mg

Phosphorus

:

40 mg
Blueberries
Blueberries are rich in nutrients and one of the best antioxidants you can eat. These sweet berries come up with antioxidants called anthocyanins that protect you against various heart diseases, certain cancers, cognitive decline, and diabetes.
Berries are low in sodium, phosphorus, and potassium; thus, they are a healthy eating option. One cup (148 grams) of fresh blueberries contains:
Sodium:

1.5 mg

Potassium:

114 mg

Phosphorus:

18 mg

Red Grapes
Red grapes are not only enjoyable but also offer a plethora of nutrients. They contain vitamin C and other antioxidants called flavonoids. These flavonoids minimize inflammation. Moreover, red grapes contain high in resveratrol (one type of flavonoid that is beneficial for heart health and protects against diabetes and cognitive decline).
These sweet fruits are kidney-friendly and a half cup (75 grams) of red grapes contain:
Sodium:

1.5 mg

Potassium:

144 mg

Phosphorus:

15 mg

Egg Whites
Though egg yolks are very nutritive, they contain high amounts of phosphorus. Thus, people with renal diseases should consume egg whites rather than egg yolk. Egg whites offer high-quality protein to consumers.
These are the best choices for people who are undergoing dialysis treatment. These people need protein but at the same time, they also need to restrain the amount of phosphorus.
Two large egg whites (66 grams) contain:
Sodium:

110 mg

Potassium:

108 mg

Phosphorus:

10 mg

Olive Oil
This is a phosphorus-free healthy fat that is an ideal option for people with kidney disease. People who are suffering from kidney diseases must have trouble managing their weight. Thus, they need high-calorie foods like olive oil.
Olive oil contains monounsaturated fat called oleic acid that comes up with anti-inflammatory properties. One tablespoon (13.5 grams) of olive oil contains:
Sodium:

0.3 mg

Potassium:

0.1 mg

Phosphorus:

0 mg

Skinless Chicken
People who have renal diseases should restrict their protein consumption. But they need high-quality protein like the skinless chicken breast that contains less phosphorus, potassium, and sodium than skin-on chicken. Always go for fresh chicken and discard pre-made roasted chicken, as it comes up with large amounts of sodium and phosphorus. Three ounces (84 grams) of skinless chicken breast contain:
Sodium:

63 mg

Potassium:

216 mg

Phosphorus:

192 mg

Pineapple
Many tropical fruits like oranges, bananas, and kiwis are rich in potassium. These fruits are not ideal for people with kidney diseases. Pineapple contains low potassium and thus, it's a healthy alternative for those with kidney problems.
Pineapple is rich in fiber, manganese, vitamin C, and bromelain (an enzyme that reduces inflammation). One cup (165 grams) of pineapple chunks contain:
Sodium:

2 mg

Potassium:

180 mg

Phosphorus:

13 mg
Other food items that are beneficial for kidney diseases are radish, arugula, onions, bell peppers, bulgur, cabbage, etc.
The Bottom Line
The kidney-friendly foods are an amazing choice for people who are suffering from various kidney diseases. But before incorporating any food into your diet plan, discuss with your healthcare provider. You need to prepare your diet plan based on the medications or dialysis treatment.