The COVID-19 pandemic has created a huge impact on people. Even the simple flu takes everyone's mind to another fear of thoughts. Apart from COVID-19, there is flu that affects people's health, right from children to elders. Besides, the seasonal flu is another huge threat for anyone busy with their work and family. 
Managing the flu is, of course, a big challenge when regular life is affected in between. But, perhaps, the moment you get the flu shot symptoms, you can instantly think of the flu vaccine, which can help you prevent any serious treatments.
What is Flu?
Anyone can become the victim of the flu. This can even turn dangerous to some people, especially when their immunity level is poor. Infants, young children and adults over 65 years old, elders, pregnant women, and other categories of men and women can become highly susceptible to flu if their immune system is weakened. 
Some of the flu symptoms would include bronchitis, ear infection, throat infection, pneumonia, sinus infections, and others. Besides, anyone with a medical condition like cancer, heart disease, diabetes, and other similar health issues can get the condition worse with flu.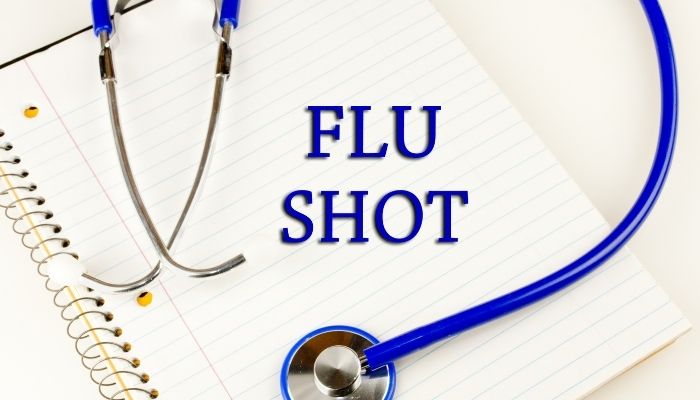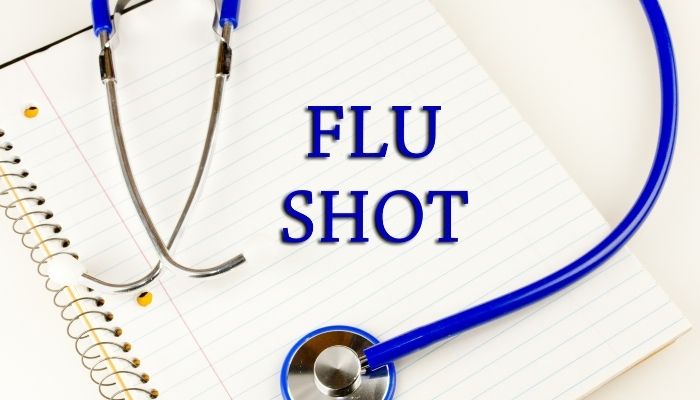 Flu also has the symptoms of chills, fever, sore throat, fatigue, headache, muscle aches, cough, runny nose, and others. Some may also have vomiting feelings and diarrhea, common in children. 
The type of flu would vary by type of virus. In addition, these viruses are also always changing. This means that every year to defend against newly emerging viruses causing flu, new vaccines are also being introduced in the medical industry to protect against influenza viruses. However, there are also possible side effects of the flu vaccine reported, as they are common and not life-threatening.
Taking the influenza vaccine at the right time can help us prevent the flu. 
Flu Season
To get yourself prepared and prevent flu attacks, you need to know the season during which the chances of flu are high. The season usually starts in fall and ends in spring. Therefore, getting a flu shot before the season begins it is crucial to get yourself prepared. 
During the winter months, there is an outbreak when the illness tends to increase, especially for children. Therefore, the risk of flu virus spreading is high among children and old-aged people. In addition, this virus has more chances of spreading to others in the family quickly within a couple of days. 
Flu Prevention and Vaccine
Many may have a doubt that it is enough to get vaccinated just one time? But the fact is, the impact of the vaccine could last only for a few months. Therefore, getting vaccinated every year before the season begins is important. 
The flu vaccine is important for infants and children less than five years of age. The chances of flu spreading to parents and caregivers are higher. 
Regardless of their age, children with chronic medical conditions are also at high risk of flu complications. 
Both inactivated vaccines, called 'Flu shot' and live-attenuated nasal spray vaccine, are used for flu vaccination. 
Flu Shot Side Effects
Understanding the side effects of any flu vaccine is important. Here are some of the common side effects and flu shot symptoms after receiving a flu vaccine:
Fever 

Redness

Soreness 

Swelling 

Runny nose 

Sore throat

Congestion 
There is a common doubt if children with any allergies can receive the flu vaccine? Most of the flu vaccines are safe. However, you can still check with your doctor before you get the vaccine for your children. This could also be the same case with adults. 
Is Getting a Flu Vaccine Important?
The COVID-19 pandemic has increased the number of people getting affected by influenza in recent days. However, by getting a flu vaccine, you can relax from the fear of COVID-19 and another common influenza that are seasonal too. 
The flu vaccines have the potential to reduce the prevalence and severity of any illness caused by the flu. In addition, it can certainly help reduce the symptoms of COVID-19 and prevent it from turning positive. 

The vaccine can help reduce the chances of respiratory illness and the risk of getting severe. 

It helps to reduce the chances of hospitalization and the need for intensive care unit admission. 
Overall, the flu vaccine can reduce your stress and make you feel confident with a relaxed mind. 
Myths About Flu Vaccines
Some might have come across people saying that flu vaccines are not effective. Moreover, they might have also come across people talking around that such vaccines also end up causing flu and have no positive results to prevent your health or boost the immune system. 
However, such beliefs should be ridden off. Undoubtedly, any flu vaccine has the effect to keep you preventing potential influenza. However, taking the right dosages at the right time as guided by your physician is very important. 
You must become aware of the types of flu vaccines available and which is the right one for you. Based on the age, your health condition, the geographical zone you are living in, and many other factors, the number of vaccines, type of vaccine, and dosage might differ. If these considerations are not followed, you might certainly end up getting affected by influenza. 
Therefore, ensure that you are taking the right flu vaccine rather than randomly choosing the one. 
You should also check your immune system condition. If it is poor, then you might have to get a high dosage of flu vaccine. 
The Bottom Line
There are also limitations for people who should not get vaccinated. Remember, some vaccines are not suggested or recommended for certain age groups or health categories of people. Their current and past health conditions determine this. Moreover, allergies to certain drugs are also taken into consideration before you are recommended for vaccination. 
Keeping all the above-said points in mind, it becomes crucial to choose the right season's flu vaccine and keep you healthy throughout the year.