There could be many reasons why indigestion happens. There is no doubt that this indigestion over the days could lead to many serious consequences. 
Right from small kids to elderly people, anyone can suffer from indigestion. If this problem is not addressed at the right time and at the initial stage itself, then it might lead to other health issues too. 
How Does Poor Digestion Affect Your Health?
Here are a few points that would help you understand how poor digestion affects your health; 
Reduces energy level

Uncomfortable feel 

Disrupted bowel movements

Mental stress 

Increase in body weight 

Increases belly fat 

Gastritis 

Constipation 
Understanding digestion can easily help you to realize the importance of good digestion as well. During the process of digestion, food particles are broken down into energies and nutrition. This function is important to help the body gain the required energy to be active and perform regular day-to-day work.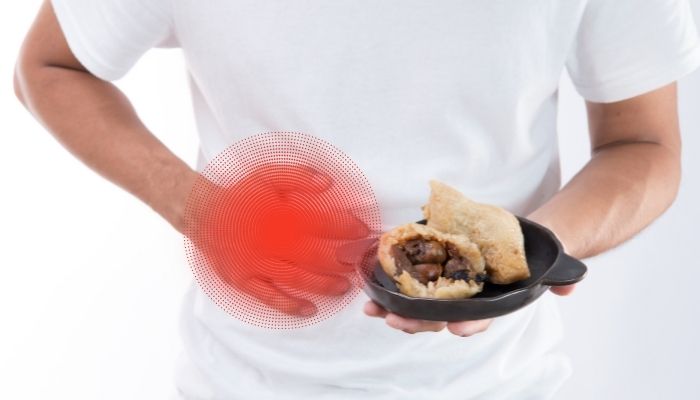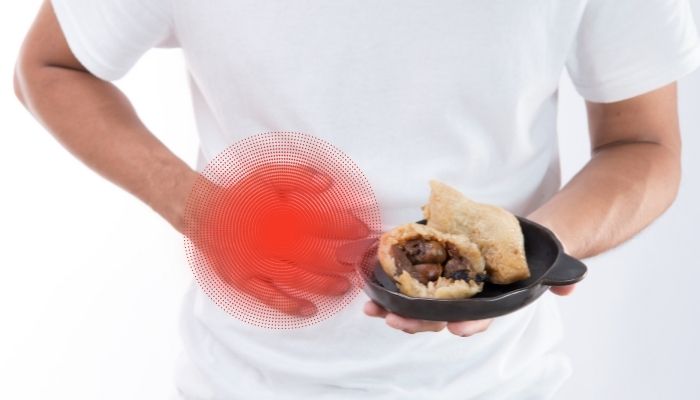 Good digestion will help to eliminate toxins from the body and keep the stomach light. Your body will also be detoxed. Any type of digestive disorder will lead to a negative impact on the body organs. 
Reasons For Indigestion
Here are some pointing reasons causing indigestion:
Irregular sleeping habit 

Irregular diet habit 

Unlimited food intake 

Taking always heavy foods that take more time to digest 

Excessive mental stress, which can be the cause of family problems, office pressure, and others 

Low intake of water 

No body exercises 

Certain medications 

Skipping the meals even when feeling hungry 

Unwanted fasting and more 
Exercises for Good Digestion
Exercise and digestion have a good relationship with each other. Although certain factors causing indigestion cannot be controlled, you can still manage your good digestion process through simple and effective exercises. Practicing exercises daily, at least for a minimal time, can help you get relieved from indigestion problems while keeping the medications away.
Read More:   Best Relief For Indigestion
Besides, the best exercise for digestion can also help to improve your overall body health and cure other health issues, if any you have. Here are a few simple and effective exercises to help digestion:
1. Walking
Isn't this very simple to do? Yes. Bring in the habit of walking at least 1 hour a day. This regular practice can help you to gradually relieve indigestion problems. Moreover, there is no doubt that walking can also help improve your mood, keep your mind at peace, improve your thinking ability, reduce body weight, reduce and keep the cholesterol and sugar levels normal if you have any other medical conditions that will also get cured with regular walking practice. 
2. Cycling
You can also try cycling daily. Many people today love to cycle. If you are one of those types of people, then take this as a regular practice. Besides, cycling will also help to soothe your mind. It makes you feel refreshed and energized. By cycling, the abdomen region gets more exercise, and thus, as a result, the digestive system becomes active. This over the days will improve the health of your digestive system and correct any problems in it. 
3. Crunches
This is the abdominal exercises to strengthen your abdominal muscles. This helps to get your digestive system back to good function. The crunches are of mainly three types, and they include vertical leg crunch, reverse crunch, and long arm crunch. Crunches, called sit-ups, are the best exercise for healthy digestion function. It helps to strengthen the core muscles and abdomen muscles, which is crucial for intestines and bowel movement. It is not only digestion, but this exercise will also help to reduce your belly fat and flatten your tummy to slim and make you young-looking. 
4. Breathing Exercise
Can breathing exercise help improve the digestive system? Yes. Some breathing exercises can help solve problems like bloating, heartburn, and others, along with digestion. The only thing you need to do is bring a habit of practicing deep breathing exercises. This will also help to manage your stress level, keep your mind peaceful and improve your thinking ability too. 
5. Pelvic Floor Exercise
This exercise helps to strengthen muscles at the bottom of the pelvis, where the bowel and bladder are also there. When the pelvic region gets stronger, it helps to push stool through the colon effortlessly and thus also improves digestion. 
6. Body Twisting
You can also try body twisting exercises, which will stimulate your abdominal regions. The compress and release of colon pose will automatically help elevate toxins accumulated in the body, and thus the digestion starts to happen easily. 
7. Forward Bend
Bending your body forward and backward will help to soothe the hyperactive bowel movement. By doing these exercises, the muscle around the stomach region will tighten and relax, which is the best way to make your digestion easy. 
Besides this above-said exercise, if you want more support, then you can take advice from your physical practitioner. A trained and certified physical practitioner can help you with the right type of exercise that you need to follow to improve your digestive health. Besides, although some common exercises could be followed by all, picking a few specific exercises according to your body type, age, health condition, and your lifestyle can make the exercises more effective. 
The Bottom Line
Understanding your body's function and health requirements is very important. Undoubtedly, exercise for the digestive system can also help to improve your overall body condition and lead a good lifestyle.