Prateek is a 25-year-old young man, who loves playing football. Over the past few days, he has been suffering from skin itching on his right leg. This made him unable to play football. He tried watching what was wrong with his skin and noticed a skin patch. This made him worry and he consulted a dermatologist. The doctor did some skin sample tests and concluded that it is a tinea versicolor skin infection. Now that Prateek has gone under a proper Tinea Versicolor Treatment prescribed by the doctor, his condition is better.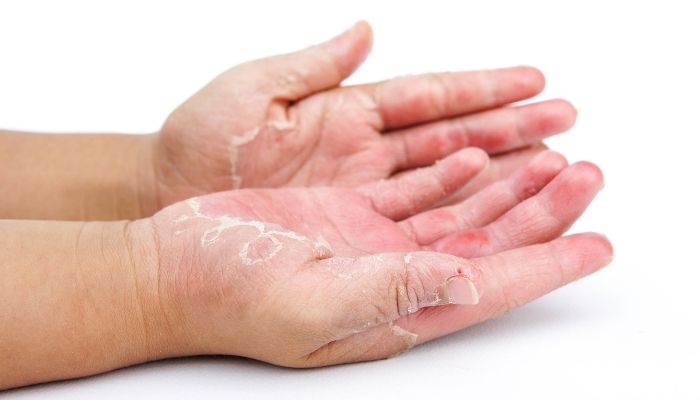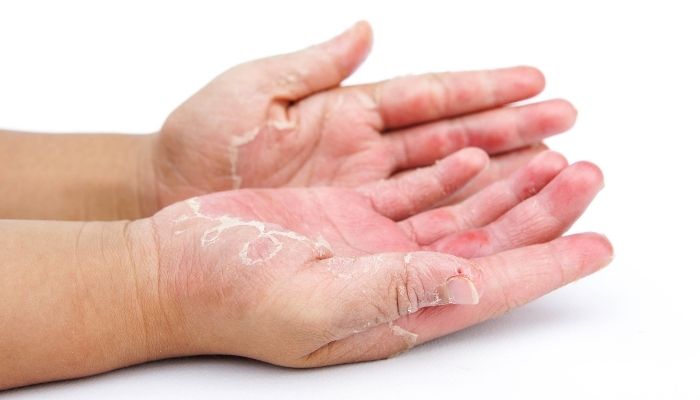 Tinea versicolor is a yeast infection that affects your skin. The best way to treat this kind of skin infection, like other skin infections is by applying an antifungal ointment. Besides, one should not neglect personal hygiene and ensure that the skin is kept dry to prevent the growth of fungus and yeast that lead to such infections. 
Let us dig deeper to understand tinea versicolor cure fast with the help of the best tinea versicolor cream.
What is Tinea Versicolor?
Tinea versicolor is a fungal infection that mainly affects your skin. The other name for this fungal infection is Pityriasis Versicolor. It is caused due to overgrowth of yeast on the skin. It starts as a mild skin rash, but if not treated on time may lead to a severe skin infection. Often people get confused between tinea versicolor and ringworm infection. Both are caused due to lack of skin hygiene and look similar, too but the former is a yeast skin infection, while the latter is a fungal infection. 
Symptoms of Tinea Versicolor
Generally, people experience mild symptoms of tinea versicolor such as:
Excessive Sweating

Skin Patches with Sharp Edges

Skin Itching

Skin Discoloration

Skin Scaling Out

Dry Skin
Causes of Tinea Versicolor
Tinea versicolor is a skin infection that is caused by an overgrowth of yeast on the skin. Yeast is believed to overgrow when it finds favorable skin, which is moist, oily, and warm. Too much growth of yeast results in the formation of small groups, which look like patches on the skin called tinea versicolor. So, to sum up, following are the common causes of tinea versicolor infection:
Moist Skin

Oily Skin

Excessive Sweating

Hormonal Changes

Weak Immune System

Living in Very Hot Climate

Poor Skin Hygiene
Diagnosis of Tinea Versicolor
Now that you have grasped the right information about the symptoms, and causes of tinea versicolor, it is time also to understand how to diagnose this type of skin infection. Generally, doctors perform some skin tests to diagnose this skin infection. 
Skin Sample Test:

 

Skin samples from the affected area are scraped and examined under a microscope to detect the presence of yeast cells. 

UV Light Test:

Another way of diagnosing tinea versicolor is through UV light, where the affected skin is illuminated using ultraviolet light. The skin where tinea versicolor is present appears to be yellow-green. 
Best Tinea Versicolor Treatment
As per doctors, the best way to treat tinea versicolor is by using antifungal medications. In medications, we mean not oral but skin ointments. Some of the most widely prescribed tinea versicolor creams are:
Ketoconazole

Candid Gel

Fixderma Nigrifix Cream

Lobate GN Skin Cream

Selsun Blue Cream

Micaderm Cream

Clotrimazole Cream

Terbinafine Cream or Gel
In some severe cases, when merely applying a cream is not sufficient as a proper tinea versicolor treatment, the doctor may also prescribe an oral antifungal such Diflucan.
Home Remedies for Tinea Versicolor Skin Infection
Coconut Oil Application

Yogurt and Turmeric Pack

Apple Cider Vinegar Application

Aloe Vera Gel

Apply Tea Tree Oil

Apply Grapeseed Oil

Apply Olive Oil

Lemongrass Application

Neem Leaves Bath

Wash with Mild Soap and Water
The Bottom Line
In a nutshell, do pay attention to your skin hygiene and avoid keeping your skin moist to prevent skin infections like Tinea Versicolor. If you don't experience any relief from tinea versicolor symptoms even after taking care of your skin and applying tinea versicolor treatment creams, we suggest you consult a doctor, preferably a dermatologist. Chances are that in that case, you are not just suffering from tinea versicolor but something else too. 
FAQs
What is the fastest way to get rid of tinea versicolor?
The fastest way to get rid of tinea versicolor skin infection is by using antifungal soaps, lotions, creams, and shampoos. You can easily buy tinea versicolor treatment cream to treat this fungal skin infection with ease. 
How do you get tinea versicolor?
As by now, you know that tinea versicolor is a skin infection caused by a fungus or yeast. When the growth of yeast or fungus goes beyond a certain limit, it leads to tinea versicolor in the form of patches on the skin, which can be either darker or lighter than your normal skin color. 
What is the main cause of tinea versicolor?
Tinea versicolor is a skin infection that is caused by being moist, warm, as well as oily to promote the growth of yeast in groups. These small groups of yeast together form tinea versicolor within no time. 
How do you cure tinea versicolor?
You can easily treat mild tinea versicolor using an over-the-counter antifungal lotion, ointment, shampoo, or cream. Some of the best tinea versicolor creams are Clotrimazole and Miconazole creams. 
Which antifungal cream is best for tinea versicolor?
The best antifungal cream for tinea versicolor is Clotrimazole or Lotrimin AF cream. It is also available in a lotion base. Most cases of tinea versicolor are treated by regular application of this topical antifungal cream.