A CRP test or C-reactive protein test assesses the level of C-reactive protein (CRP) in your bloodstream. Your liver produces CRP protein. Due to any inflammation of the body, the level of CRP increases. Inflammation is a way by which your body protects your tissues if you are injured or suffering from an infection. Several medical studies have proved that a CRP blood test is a better indicator of cardiovascular diseases rather than an LDL test.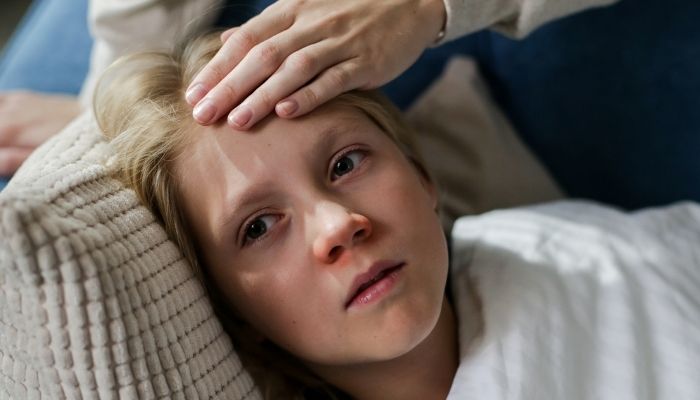 This test is also recommended for people who are suffering from auto-immune diseases like lupus and rheumatoid arthritis. Autoimmune diseases may cause inflammation. Though the CRP test can't determine where inflammation is in your body, this test indicates whether your anti-inflammatory medications are working or not. Generally, your C-reactive protein values are lower in your blood. If there is a serious inflammation, then the value will be elevated. A CRP test variation called high-sensitivity CRP is used to check for various cardiovascular diseases.
The cost of the CRP test is Rs.250 to Rs.400, depending on your location and place.
Please check the price of the CRP test in Delhi/NCR, your nearby centers and other details.
Test Summary
Also known as

C-

reactive protein, serum

Test Type

Blood

CRP test includes

To check for an inflammation

Preparation

You don't need any special preparation for this test

Reporting

Within 24 hrs

Test price

The cost of the

CRP

test is Rs.250 to Rs.400, depending on your location and place.

Also included in

Health Insurance Plans

Related tests

Cholesterol test, triglyceride test, CBC
What is the CRP Test used for?
A C-reactive protein test is often recommended by a doctor to find or monitor conditions that are responsible for inflammation. These could be
Bacterial infections like sepsis (A severe and life-threatening condition)

A fungal infection

Inflammatory bowel disease (An inflammation, swelling, and bleeding in the intestines)

An autoimmune disorder such as lupus or rheumatoid arthritis  

An infection of the bone called osteomyelitis
A high-level CRP test (hs-CRP) has been linked to an enhanced risk of heart attacks. Also, people who have a high level of hs-CRP are more prone to get a heart attack than those with a normal hs-CRP level.
A hs-CRP test is beneficial for people who have a 10% to 20% chance of having a heart attack within the next 10 years or are at intermediate risk. Your doctor will evaluate your risk by assessing the scoring tests that comprise your lifestyle choices, family history and present health condition.
Test Preparation
If you are practicing strenuous exercises like weight lifting or intensive running, it will automatically uplift your CRP level. If you are performing these activities before the test, inform your doctor about the same.
 Sometimes, you may need to avoid eating or drinking for a certain period before the test. For example, if you performed a hs-CRP test to check for heart disease, your doctor may recommend a cholesterol test at the same time.
Some medications may impact your CRP level. If you are taking any over-the-counter medications or prescribed drugs, inform your doctor before doing the test.
Test Procedure
After reaching the hospital or a diagnostic center, a technician or nurse will tie an elastic band to your upper arm. This will help you to identify the vein from which he will collect the sample.

Then, he will insert a needle into your vein on the arm.

Your collected blood sample will be stored in a collection tube.

The needle and the elastic band will be removed and the technician will place a bandage or gauze at the puncture site.
Test Result
You will get the result on the same day or the next day.
CRP is measured in milligrams per liter (mg/L). Standard CRP test results are usually given as follows:
Normal: Less than 10 mg/L
High: Equal to or greater than 10 mg/L
The result may vary from lab to lab. A high CRP test result indicates there is inflammation in the body. This could be due to an infection, injury or chronic disease. Your doctor will recommend other tests to check the result.
Results for a hs-CRP test are usually given as follows:
Lower risk of heart disease: hs-CRP level less than 2.0 mg/L
Higher risk of heart disease: hs-CRP level equal to or greater than 2.0 mg/L
If you are doing a CRP test for the risk assessment of coronary artery disease, then you need to perform the test two times (ideally taken two weeks apart).
If you have a high hs-CRP level, then you may not certainly develop heart disease. Your doctor will refer other tests to evaluate your risk.
FAQs
What are the risks of the CRP test?
Though this test is safe and convenient, you may get some symptoms like
1. Unstoppable bleeding at the puncture site
2. Dizziness or fainting
3. Pain at the puncture site
4. Local infection
5. A lump under your skin
What does CRP test Positive mean?
A CRP test positive means you have inflammation inside your body. Your healthcare provider may advice some other tests to find out why you have inflammation.
What does the CRP test indicate in COVID?
A CRP test means C-reactive protein. This test detects the presence of an inflammation or infection in the body. It has been observed that people, who are suffering from COVID-19 infection, may have an elevated CRP level.
What cancers have high CRP?
A high CRP level is linked with various types of cancers including colon cancer, lung cancer, lung cancer, ovarian cancer, etc.
How do you treat CRP naturally?
Let's take a look at some ways by which you can minimize your CRP level.
1. Address underlying health conditions that are causing inflammation
2. Exercise
3. Weight Loss
4. Balanced Diet
5. Limit alcohol consumption
6. Yoga, Tai Chi, and meditation
7. Increase sexual activity
8. Optimism