Saikrishna is an employee working for a private company. He is suffering from some joint pains and other symptoms which have negatively affected his life. As a result, he decided to visit a nearby clinic for diagnosis, and the doctors told him that he was suffering from infections. Furthermore, they told him that he needed a meningococcal vaccine to counteract the problem.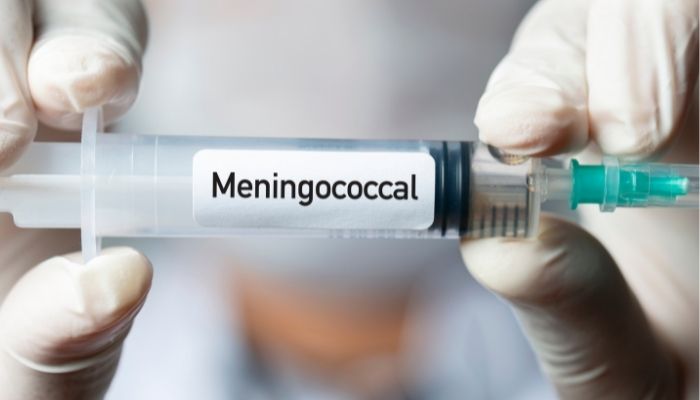 Viral and bacterial infections can lead to potential hazards when you don't handle them properly. Therefore, you and your family members need vaccination to help lead a trouble-free life. On the other hand, you should know more about vaccinations in detail from different sources to gain more ideas. They allow you to get protection against infections effectively to gain more advantages. Not only that, vaccinations let you focus more on health goals with high success rates. 
What is Meningococcal Meningitis?
Meningococcal Meningitis is a rare but serious infection caused by bacteria. It leads to the inflammation of the brain and spinal cord membranes, resulting in risks. Children and teenagers are most affected by the condition that will impact their lives considerably. The disease can become fatal when you are not dealing with it in proper ways. Therefore, you should educate your children about the dangers of the disorder to avoid the virus. Besides that, make sure that they have a safe environment in schools and other places that are highly vulnerable to infections. 
What Causes Meningococcal Meningitis?
Both bacteria and viruses can cause Meningococcal Meningitis that requires immediate medical attention. The bacteria will spread through the bloodstream to the nervous system, which results in complications. Moreover, it will increase when you are highly exposed to bacteria. If you have an upper respiratory infection, then the chances of getting infections are high. 
What are the Symptoms of Meningococcal Meningitis?
Before taking a vaccine, you should know the meningococcal symptoms in detail that will help implement preventive measures. Some of the symptoms of the disorder include:
Fast breathing

Irritability 

Seizures

Shivering 

Blotchy skin 

Lethargy 

Jerkiness 

Floppiness in babies
Is there any Treatment Available for Meningococcal Meningitis?
Meningococcal Meningitis may cause death or other serious hazards when it is not detected at the early stage. A physician will recommend certain diagnostic tests to confirm the disorder. In most cases, a doctor suggests an IV while treating the condition. You also need some other medications to increase spinal fluid pressure. Sometimes, doctors recommend steroids for the problem that will help improve the problem. The treatment may vary depending on the symptoms that give ways to get better results. 
Why Is Vaccine Necessary for Meningococcal Meningitis?
A vaccine is necessary for Meningococcal meningitis because it plays a central role in preventing the symptoms with high success rates. One of the best ways to control bacterial or viral infections is vaccination. At the same time, you should know more about the types of vaccinations available for the disorders that will help reduce the symptoms. 
Currently, two types of vaccines are available for the disease to control the problem with high efficiency. You should know when to take and how to take from various sources that give ways to lead a trouble-free life. 
1. Meningococcal Conjugate or MenACWY
The first one is Meningococcal conjugate or MenACWY, which provides methods to get maximum protection against the symptoms. It is ideal for your kids to safeguard them from four types of bacteria that cause the disorder. The vaccine takes antigens from the polysaccharide capsule and then comes with a different protein that significantly targets the body's immune system. 
2. Meningococcal B Vaccine (Men B)
 Meningococcal B Vaccine (Men B) is another type of vaccine that protects the body from the fifth type of bacterium which causes the condition. But, again, you should consult with your doctor to know more about the details. 
Know More About the Vaccine Age
You should know more about the meningococcal vaccine age before taking it. Children who are 11 years and 12 years old should take the Meningococcal conjugate vaccine that will help reduce the symptoms. They should also get a booster dosage at 16 years. Teens can take the vaccine from 16 to 18 years. 
Babies who are two months old and children who are below ten years can benefit more from the Meningococcal conjugate vaccine. College students who live in a dorm should take this vaccine to control the spreading of the virus. If you have a damaged spleen or sickle cell disease, then you should consider choosing this vaccine for meeting their essential needs. The vaccine works well for anyone in your family when they work in the military department. 
What Are the Side Effects Caused by Meningococcal Vaccines?
A vaccine may cause some side effects, and you should be aware of them properly. That will help reduce complications. You should know the meningococcal vaccine side effects in detail to prevent them effectively. Some of them include slight fever, mild pain and redness at the injection site, anxiety, wheezing, hoarseness, stomach cramps, and headaches. 
If you and your children experience any of those side effects, you should visit a doctor as soon as possible. Your doctor will evaluate the problems with more care and suggest some medications or other treatments. Talk to your doctor about the side effects that you are facing to help lower potential threats. Apart from that, you can get protection from bacterial infections, thereby helping to witness peace of mind.
The Bottom Line
Bacterial and virus infections can take a toll on your child's health. Therefore, you should take vaccines to lower them effectively. The vaccines allow you to reduce the symptoms and other problems. At the same time, you should know the schedule and further details from the health department to get vaccinated at the right time. This will help a lot to get protection from risks and other problems. You should take care of your babies and children from infections. Although vaccines offer the best solutions for bacterial infections, you need to understand how to take them from doctors.