While the world was getting back to normal pre-COVID-19 era, the emergence of fresh cases of yet another new variant of COVID-19 is really a big concern! So, does that mean we are heading towards the 4th wave of COVID-19 with the new Omicron XE variant? The third wave that was set on fire by the Omicron variant of COVID-19 was very infectious, and now with the latest variant, the infection rate is expected to be even faster than before. 
During the past few weeks, some fresh cases of coronavirus infection have resurfaced in Asia and Europe. This time, it is a new variant called the XE Variant of COVID-19. As of now, nothing can be said about how serious this new variant could be, as studies are still being conducted.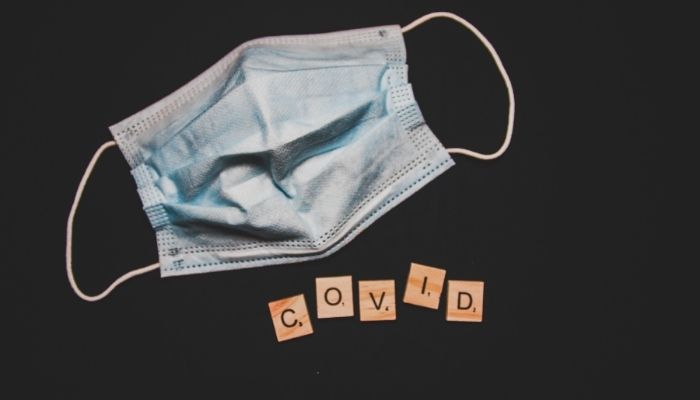 Let us dig deeper to understand all about the newly found XE Variant of coronavirus which is setting us on the 4th wave of the pandemic. Read on to understand the symptoms of XE variant, how serious it is, and how fast is its speed of contraction?
What is the XE Variant of COVID-19?
The XE variant of COVID-19 is a blend of two different strains of Omicron called BA.1 or the original strain, and BA.2, or the more infectious strain. This clearly shows that the XE COVID-19 variant is even more infectious than the Omicron variant. It has the potential to infect many people at a time as compared to Omicron which shook the world at the beginning of the year. 
What is the Status of the XE Variant of COVID-19 in India?
The first case of the latest XE variant of COVID-19 in India was detected in Mumbai last week.  It was found in a 50-year-old South African woman, who was strangely found to be fully vaccinated with both the doses of Comirnaty vaccine. After that, the latest case has been detected in Gujarat in a 67-year-old man. This man returned from Mumbai and found himself positive for the XE variant. He came into contact with two Britishers and recently returned from London. 
What are the Symptoms of the XE COVID-19 Variant?
Talking about the symptoms of the XE COVID-19 variant. Most of the symptoms of the XE variant are similar to the ones experienced with omicron. They are mild and are not considered to be very severe. General symptoms of the XE COVID-19 variant are-
1. Sore throat
2. Fever
3. Cough 
4. Cold
5. Skin discoloration
6. Irritation
7. Gastrointestinal distress
8. Dry cough.
Some reports reveal that it is already 3 months since the XE variant has arrived in the world, but it has not yet spread all across the globe, as was the case in Omicron. 
Is it Difficult to Diagnose the XE Variant?
With symptoms similar to common flu, it is difficult to diagnose the XE COVID-19 variant. A person who gets infected with this new version of the omicron variant gets to experience flu-like symptoms like cold, cough, fever, and sore throat. So, there are strong chances of misinterpreting it as a common cold and cough. Therefore, one may not even care to diagnose to find whether it is a common flu or XE variant?
Does XE Variant Spread Rapidly?
As per experts, the XE COVID variant is 10% more capable of transferring from one person to another. It has a higher community spread rate as compared to all the earlier variants of COVID-19 infection. 
What is the Government's View on XE COVID-19 Variant?
According to government officials, the XE COVID-19 variant is not a matter of big concern. According to Dr. N.K. Arora, Chief of the National Technical Advisory Group of Immunisation, XE variant is not a reason to panic because it belongs to the X series, which is not capable of resulting in serious diseases. A similar thing was heard from the COVID-19 task force member of the Maharashtra Government, Dr. Shashank Joshi, who believes the citizens need to stick to the COVID Appropriate Behavior, and there won't be any need to panic at all against this newly-found variant of coronavirus. 
How Dangerous is the XE Variant?
Talking about the XE variant in terms of danger level, it is believed to be more transmissible than all the previous strains of coronavirus. With every new strain of the virus, the world appears to be anxious that it will be more dangerous.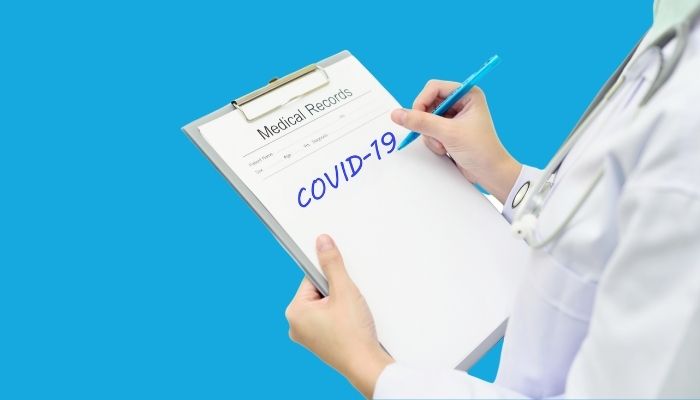 However, as per experts, the BA.1 and BA.2 strains of omicron that together form the XE strain are believed to be less dangerous. The spread rate of this infection is believed to be 30% more than the previous strain called Omicron. 
Which Body Parts are likely to get impacted by the XE Variant?
Considered to be the sub-variant of Omicron, the XE variant has similar symptoms. It is found to affect your throat, nose, and lungs. In severe cases, this new variant may also affect your gut health, skin, and stomach. In short, it affects a person's overall immunity to fight against infections.
What Precautions should be taken for Kids against the XE Variant?
Now, that the schools in India and all over the world have opened their doors to their students and life is getting back to normal. The arrival of yet another new strain of COVID-19 is worrisome, especially for children. So, how to protect the kids from getting infected with the new XE variant? For this, children should be taught:
COVID Appropriate Behavior (CAB)

Importance of Hygiene

Social Distancing

Sanitizing Hands and Surfaces they touch

Avoiding physical touch and handshakes

Avoiding sharing lunch boxes and water bottles

Getting vaccinated as per their age-group
The Bottom Line
The big question that we all have in our minds now, is how effective is the vaccine against the new XE variant? Are all those who are fully vaccinated safely against this new virus? Well, nothing can be said for sure as of now, because one of the early cases found in India included a man who was fully vaccinated. So, the only way to prevent the contraction of this infection is by maintaining a COVID Appropriate Behavior. 
You can't stop the virus from mutating and coming back in newer forms, but you can of course pose a barrier to protecting yourself against it by paying focus on your hygiene and maintaining social distancing. Not to forget the power of masks and sanitization! Moreover, do buy a health insurance plan that offers you complete coverage against COVID-19 infection. A good health insurance plan will help you to be ready to meet the financial challenges when health is at stake due to the new XE variant.