Bilirubin in urine test assesses the bilirubin level in your urine. Bilirubin is a yellowish pigment that is produced during the natural breakdown of the red blood cells. Bilirubin is commonly present in bile (a fluid in your liver that is responsible for digestion). If your liver works fine and is healthy, it will extirpate most of the bilirubin from your body. But if the liver is damaged or injured, bilirubin can be released into the blood and urine. Bilirubin in urine may indicate that you are having liver disease.
High levels of bilirubin exhibit that you are having jaundice (a healthcare condition that makes your skin and eye color yellow).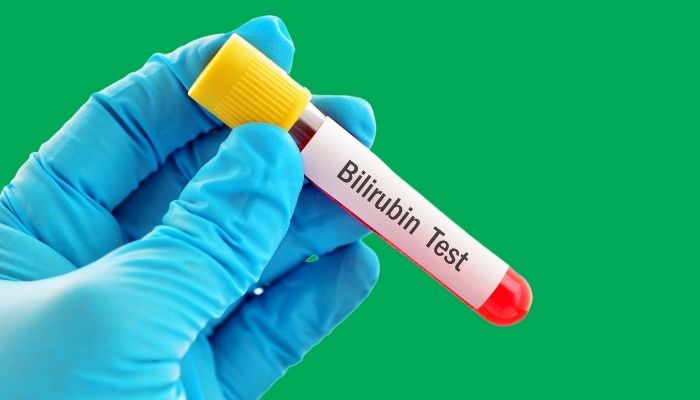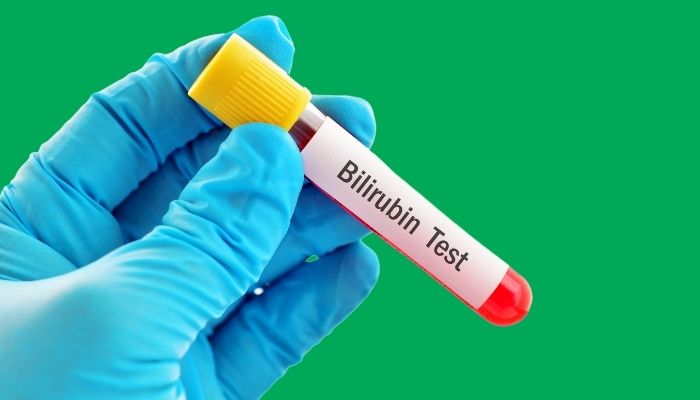 The cost of the bilirubin urine test is Rs.120 to Rs.150, depending on your location and place.
Please check the price of the bilirubin urine test in Delhi/NCR, your nearby centers and other details.
Test Summary
Also known as

Urine test, Urine Analysis, UA, Chemical Urinalysis, Direct Bilirubin

Test Type

Urine

Bilirubin urine test includes

To check the levels of bilirubin in urine

Preparation

You don't need any special preparation for this test

Reporting

Within 24 hrs

Test price

The cost of the

bilirubin urine test is

Rs.120 to Rs.150, depending on your location and place.

Also included in

Health Insurance Plans

Related tests

Liver Panel Test, CBC
The Purpose of this Test
Bilirubin in urine test is an integral part of urinalysis. A urinalysis test measures various cells, chemicals, and other substances in your urine. This test is recommended by your doctor to check for various liver problems.
Why does your doctor recommend this bilirubin in urine tests?
Your doctor will refer to this test as part of your regular checkup. You may suggest this test if you have symptoms of liver disease. These symptoms could be:
Jaundice (a medical condition that turns your skin and eyes yellow)

Dark-colored urine

Abdominal pain

Nausea and vomiting

Fatigue
Even a small trace of bilirubin in urine indicates liver damage before other symptoms appear, your physician may refer to this test if you are at a higher risk for liver damage. Risk factors for liver disease are:
Family history of liver disease

Excessive consumption of alcohol

Exposure or possible exposure to hepatitis virus

Obesity

Diabetes

Taking medicines that may damage your liver
Will I need to do anything to prepare for the test?
This test doesn't demand any special preparation from your end. If your doctor refers to other urine or blood test, then you may need to do fasting for several hours before the test. Also, inform the doctor about the medications that you are consuming.
The Test Procedure
After reaching the lab or the diagnosing center, you will get a container to collect the urine.
 You will be provided with special instructions to ensure that the sample is sterile. These instructions are known as the "clean catch method." The "clean catch method" follows the below-mentioned steps.
Wash your hands.

By using a cleansing pad (provided by the diagnostic center or lab), you need to clean your genital area. Men should clean the tip of their penis. Women should open their labia and clean from front to back.

Now, you need to urinate on the toilet

Use the sample container under your urine stream

Collect at least an ounce or two of urine into the container

Complete your urination on the toilet

Return the sample to the lab technician or your healthcare provider
Bilirubin in Urine Testing for Infants
Jaundice is common in newborn babies. Infants are not very much efficient in removing bilirubin from the body. Enhanced bilirubin can lead to jaundice which can be dangerous for infants if the underlying condition isn't solved.
Testing bilirubin through the urine of infants could be an arduous job for parents. Most labs or diagnostic centers will give you the required urine collection bags to fit into your child's diaper. Place the bag over your baby's penis or labia and then, wrap them with the diaper.
Use a fresh bag whenever you change the diaper of your baby. Accumulate the contents of each collection bag into the collection container.
The Interpretation of the Test Results
Bilirubin in urine causes either a liver problem like hepatitis or cirrhosis or a blockage in the bile duct.
Bilirubin in urine tests only measures the function of your liver. If your results are abnormal, your doctor may recommend other blood or urine tests for the conclusion.
FAQs
How do you treat bilirubin in urine?
To reduce your bilirubin in urine, you should follow the below-mentioned steps:
Drink plenty of water
Restrict your alcohol consumption
Eat a lot of fruits and vegetables
Enhance your fiber intake
Can bilirubin in urine be harmless?
Bilirubin is not commonly present in urine. But if it exists, then you have either a liver problem or a blockage in the bile duct.
Can a UTI cause bilirubin in urine?
Bilirubin in urine may indicate that you are having liver disease or damage. If your urine shows either nitrites or leukocyte esterase, then you may have a urinary tract infection.
What medications cause high bilirubin?
Drugs that can uplift your bilirubin are,
Antibiotics
Anabolic steroids
Codeine
Diuretics
Morphine
Oral contraceptives
Epinephrine
Methyldopa
Nicotinic acid
Antimalarial medications
What happens if your bilirubin level is on the higher side?
High bilirubin may cause jaundice. Jaundice is a disease where your skin and eyes appear yellow-colored. You may also have some other symptoms like vomiting, nausea, abdominal pain, etc.