Oils extracted from natural ingredients like coconut, olive, jojoba, and sesame offer a plethora of health benefits. One such miraculous oil that offers astonishing health benefits to us is castor oil, also known as Aarandi Oil Rich in Omega-3 fatty acids, castor oil boasts anti-inflammatory properties. Not only does it act as a natural moisturizer for the skin, but it also helps in reducing skin pigmentation too. Besides, there are several other castor oil benefits.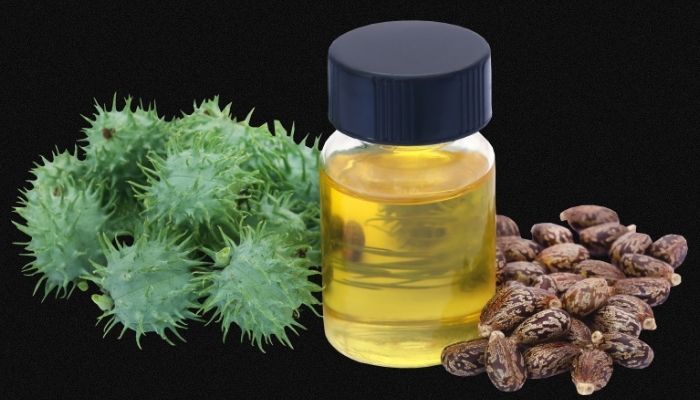 So, stay tuned and gather more information about the amazing castor oil uses and benefits from us in this article.
Facts About Castor Oil
Let us first acquaint you about castor oil in general before throwing light on its various health benefits:
1. Castor oil is extracted from the seeds of the Ricinus Communis plant that grows primarily in tropical regions of Asia and Africa. 
2. Castor oil is an odorless and thick oil that was used as a fuel to light the lamp in ancient Egypt. 
3. Today, the world is aware of its tremendous health benefits and considers it a boon for its various medicinal properties.
4. Castor oil is completely safe to use on skin and hair. It can also be taken orally without worrying about any side effects.
5. Castor oil boasts antimicrobial, anti-inflammatory, and antifungal properties. 
6. Castor oil is a rich source of Vitamin E, Omega-6 Fatty Acids, and Omega-9 Fatty Acids. 
Amazing Castor Oil Uses
1. Helps Improving Immunity
In the pandemic-stuck world, when everyone is looking for different ways to improve immunity, castor oil comes as a boon. Naturopathy experts believe that regular castor oil uses helps improve the overall immunity of our body against infections and also increases the count of WBCs or White Blood Cells.
2. Treats Joint Pains
Due to its anti-inflammatory properties, castor oil helps to relieve joint pain. It is an ideal oil for massaging. To get the best results in relief from joint pain, try massaging with castor oil, followed by a hot water bottle pack. This will also help achieve relief from arthritis symptoms. 
3. Helps Boosting Blood Circulation
Another amazing health benefit of castor oil is that it helps boost blood circulation. As we mentioned, castor oil helps improve the overall immunity of the body, thus, it improves blood circulation too, as both of these go hand in hand. 
4. Prevents Constipation
Up next, when talking about various castor oil benefits, we would point out that it helps prevent constipation too. Rich in ricinoleic acid, castor oil acts as a laxative to help in digestion and promote appropriate bowel movements. 
5. Induces Labour Pain
Our grannies have been recommending the use of several oils for some or another health benefit. One such castor oil benefit is that it helps induce labor pain. According to modern-day gynecologists too, if pregnant women take castor oil orally, they can easily induce labor pain by accelerating uterus contraction. 
Castor Oil Benefits for Hair
Why get a large salon bill for an expensive hair spa, when you can reap the same benefits by using castor oil on hair? Rich in antibacterial and antifungal properties, castor oil not only helps remove dandruff but also makes your hair thicker and stronger. It also helps cure infections of the scalp and prevents hair fall. 
Castor Oil Hair Pack: 

Just mix 2 spoons of castor oil with 4 spoons of olive oil or coconut oil and apply this pack to your hair twice a week. Leave it overnight and rinse with a mild herbal shampoo the next morning to make your hair stronger and longer. You may vary the quantity of the oils depending on your hair length. 
Some other benefits of castor oil for hair are:
Helps in hair growth

Treats Alopecia

Thickens Eyebrows and Eyelashes

Prevents Premature Hair Graying

Prevents Dandruff
Benefits of Castor Oil for Skin
Those suffering from acne can trust the power of castor oil. Since castor oil is rich in ricinoleic acid, it is used as an ideal remedy to cure acne. This super-beneficial oil can penetrate deep inside your skin to fight the overgrowth of bacteria that clog the pores and prevent acne. Besides, you can use castor oil for skin, to make it smooth, hydrated, and soft. Castor oil also shows effective results in curing sun-burnt skin too. 
Castor Oil Face Pack for Skin:

 

Mix one mashed ripe banana with one spoon of castor oil and half spoon of honey. Apply this smooth paste as a face pack on the face and neck. Keep it for 25-30 minutes and then wash it off with cold water. You will see your face glowing after a few repetitions of this face pack. 
Some other benefits of castor oil for the skin are:
Fights Skin Aging

Prevents Stretch Marks

Fades Blemishes

Heals Inflamed Skin
Side Effects of Castor Oil
Excess of everything is bad, and the same may go with the consumption of castor oil. So, make sure you don't overuse it, else it may have some side effects like:
Skin Allergies
Rashes
Itching
Swelling
Nausea
Dizziness
Abdominal Cramps
Chest Pain
Shortness of Breath
Dehydration
The Bottom Line
The world has realized the benefits of castor oil and now it is a core ingredient in various beauty and hair products. It is known to treat various skin and hair conditions besides being very effective for an array of health issues too. However, beware some people may experience some side effects by using castor oil too, then they should stop its usage and do so only after consulting a doctor.