Diaper rashes are a habitual problem for infants and toddlers. These rashes look like red blemishes and scales that appear in the genital area and the bottom of the child. Sometimes, you can find these rashes in the child's legs and stomach. Diaper rashes are extremely annoying for babies, but many diaper rashes creams are available in the market that will give relief to your baby from these bothersome rashes.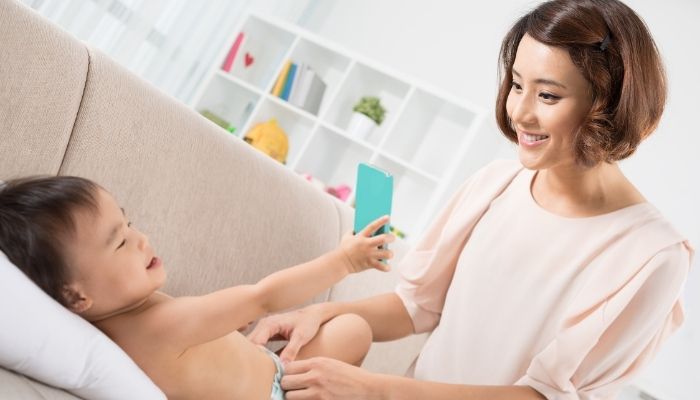 Many home treatments like air drying or frequent diaper changes will also help to overcome the situation.
What Causes Diaper Rashes?
Diaper rashes occur when urine and feces stick the skin of the baby for a longer time

Diapers rubbing and chaffing may cause irritation

An allergic reaction to bubble bath, wipes, or another product that touches your baby's skin

Reactions of antibiotics

An allergic reaction due to newly introduced foods

Bacterial or yeast infections

Sensitive skin
What are the Risk Factors for Diaper Rash?
Diaper rashes are common among children and infants who wear diapers. Some common risk factors are:
Older babies between 6 and 9 months are more prone to get diaper rashes

Babies having diarrhea 

Suffering from cold or other illness

Taking frequent antibiotics

Started to eat solid food items

Sleeps through the night
The Best Diaper Rash Treatment
The markets are crammed with various treatment methods including diaper creams that will not only soothe your baby's sore skin but also will create a protective barrier.
1. Cream or Ointment
Cream or ointment that contains zinc oxide or petrolatum (petroleum jelly) will be good for your baby. Rub a small amount of cream on your baby's clean and dry bottom before putting on a new diaper. These products prevent contact with feces and other skin irritants. These products are like Triple Paste, A+D, Balmex, and Desitin.
2. Baby Powder
Use this powder on rashes, but keep it away from your baby's face. The talc or cornstarch in the powder may cause some breathing difficulties. First, take some powder on your hand and then apply it to the diaper area.
3. Antifungal Creams
Antifungal creams are the best diaper rash creams if your baby is suffering from a fungal infection
4. Topical or Oral Antibiotics:
These could be the best if your baby has a bacterial infection
5. Jellies
Jellies like Vaseline could be effective since they are affordable and usually contain fewer dyes or perfumes. But jellies are stickier and you will have difficulties washing off them. Moreover, they don't provide strong barriers like creams.
Avoid using steroid creams (hydrocortisone), unless your doctor recommends using one. Because they will irritate your baby if you don't apply them properly.
Consider Alternative Soothing Remedies
Some parents often opt for natural remedies to offer better remedies for their child's diaper rash. But you should use them cautiously and stop immediately if you notice that the rashes are getting worse or don't seem to be healing.
Popular alternative remedies include:
Aloe vera gel

Calendula cream

Witch hazel ointment

Shampoo clay

Breast milk     
Prevention
To keep diaper rash prevention, always keep the diaper area clean and parched. Let's take a look at some simple yet effective tips that will prevent diaper rashes on your baby's skin.
Change Diapers Frequently:

Remove wet or muddy diapers as soon as possible. If your child is in any daycare facility, request the staff to do the same.

Wash your baby's bottom with lukewarm water as part of each diaper change:

you may use a sink, tub, or water bottle for this purpose. Moist washcloths, cotton balls, and baby wipes will be ideal in cleaning the skin, but don't be harsh. Never use wipes that contain alcohol or fragrance. You may use a mild and fragrance-free soap.

Pat The Dry Skin with A Clean Towel or Let It Air Dry:

Don't scrub your baby's bottom. Use a towel or air dryer to dry the skin as scrubbing can cause more irritation.

Don't Put Diapers Tightly:

Tight diapers may cause chafing at the waist or thighs.

Don't Use a Diaper All The Time:

Allow your baby to enjoy his life without a diaper. The more the skin will get natural air; it will dry quickly without hurting the skin. Lay down your baby on a large towel and spend some quality time when he is bare-bottomed.

Use Ointments Regularly:

If your little one gets frequent rashes, then use a barrier ointment whenever you change diapers to prevent skin irritation. Petroleum jelly and zinc oxide are the best and highly applauded diaper ointments.

After Changing Diapers, Wash Your Hands Well:

don't forget to wash your hands after changing diapers as hand-washing will prevent the spread of bacteria or yeast from one part to another part of your baby's.
Many parents often think about what types of diapers they should use in preventing rashes. Cloth diapers are better than disposable diapers when it comes to preventing diaper rashes. If you are using cloth diapers, wash them cautiously. While washing your prime objective is to clean, disinfect and remove soap residue.
When To Call The Doctor About Diaper Rash?
Consult the doctor if:
The rashes don't heal to treatment in 2-3 days

Your baby has a fever

You notice any yellow-colored and honey-colored pustules in the bottom of your baby

You notice a yeast infection

Small red pimples outside of the diaper area

Redness in the folds of your baby's skin
The Bottom Line
Though diaper rashes are common, still they irritate babies and give adequate stress and anxiety to parents. You must know the treatment methods for diaper rashes and how to prevent flare-ups. Many creams are available in the market that will give astonishing results if used properly. But get in touch with a doctor if the situation worsens.