An ALP blood test (alkaline phosphatase) typically measures the amount of ALP enzyme in your blood. Though the prime source of ALP is the liver, this enzyme may be present in your kidneys, intestine, pancreas, and digestive system. ALP breaks down proteins in the body and presents in various forms, depending on where it initiates. When there is a liver disease or injury, ALP may leak into the bloodstream. Alkaline phosphatase high level indicates some health issues are there in your liver, kidneys or bone.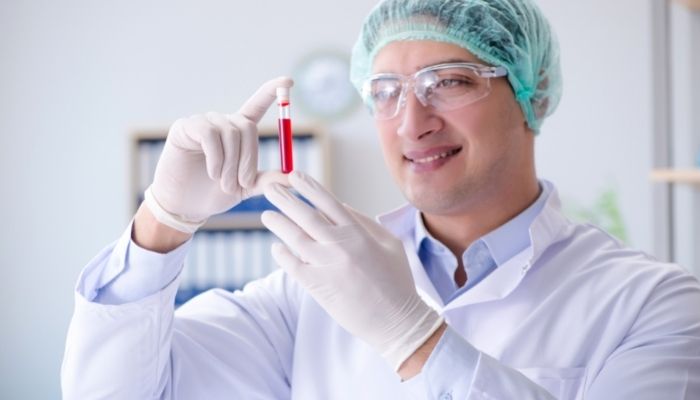 The cost of the ALP test is Rs. 70-Rs.120. Depending on your locality, the price may vary. Please check the price of the ALP test in Delhi/NCR, your nearby centers and other details.
Test Summary 
Also known as

ALP, ALK, PHOS, ALKP, ALK PHOS

Test Type                                           

Blood

ALP test includes

Detects how healthy is your liver                        

Preparation

No special preparation is required

Reporting

Within 24hrs

Test price

The cost of the ALP test is Rs. 70-Rs.120. Depending on your locality, the price may vary.

Please check the price of the ALP test in Delhi/NCR, your nearby centers and other details.

Also included in

Health Insurance Plans

Related tests

bilirubin, aspartate aminotransferase (AST), and alanine aminotransferase (ALT)
Why Do You Need an ALP Test?
Your doctor recommends this test to check how well your liver and gallbladder are performing or to identify the issues in your bones.
1. Liver and Gallbladder
Sometimes, your doctor refers to this ALP test as a routine examination for liver function and gallbladder tests. If you are suffering from symptoms like jaundice, abdominal pain, nausea, and vomiting, then your doctor suspects that there are some problems with your liver or gallbladder.
The ALP is beneficial in identifying certain conditions including
Bile duct blockages (from a gallstone, inflammation, or cancer)

Cholecystitis

(inflammation of the gallbladder)

Cirrhosis

(scarring of the liver)

Certain forms of

hepatitis

(inflammation of the liver)
If you are taking medications like acetaminophen, then also you may need to do this ALP test as the medication may damage your liver. By measuring the ALP level, your doctor checks for damage. This test is commonly performed along with other liver function tests.
2. Bones
The ALP test is also effective in diagnosing bone conditions such as
R

ic

kets

(this is a condition where your bone gets weakened or softened. This condition is commonly found in children due to a substantial deficiency of

vitamin D

or

calcium

)

Osteomalacia

(This is softening of the bones that are commonly found in adults due to significant

vitamin D deficiency

. This condition is present due to the body's inability to process and use vitamin D properly)

Paget's disease (This is a disease of the bone that is responsible for bone destruction and regrowth)
ALP test is also useful to diagnose the presence of cancer tumors, unusual bone growth, or vitamin D deficiency. Sometimes, your doctor recommends this treatment to progress the conditions of the above-mentioned treatments.
Preparation for the ALP Test
This is a safe and convenient blood test. This test is generally combined along with other liver and kidney function tests.
You may need to fast for 10 to 12 hours before the test. If the results are inconclusive, your doctor may repeat the test. Eating may hamper the results of your ALP levels. Medications may also impact your test results. So, inform your doctor if you are taking medications for other diseases.
The Test Procedure
Once you reach a hospital or a lab, an experienced healthcare professional will collect your blood sample from your arm.
The person will clean the site first and will identify your vein.

Then, he will tie an elastic band to allow blood to pool in the vein.

By inserting a needle, the person will collect your blood sample into a small tube.
The entire process takes 5-10 minutes and it's quick and simple.
Your blood sample will be sent to the laboratory for further analysis. You may get your results either on the same day or the next day.
What do the Test Results Mean?
Alkaline phosphatase normal range is between 20 to 140 IU/L, but it may vary from one laboratory to another.
1. High Levels
If ALP is higher than normal, then there may be some problems with your liver or gallbladder. This could include a blockage in your bile duct, gallstones, cirrhosis, liver cancer, and some forms of hepatitis.
A high level may also indicate that you have some bone diseases such as rickets, Paget's disease, bone cancer, or an overactive parathyroid gland
 In some cases, a higher level of ALP may indicate heart failure, kidney cancer, other cancers or bacterial infection.
2. Alkaline Phosphatase Low levels
Low ALP may indicate a protein deficiency or Wilson's disease. It may also depict malnutrition due to celiac disease or an inadequate amount of certain vitamins and minerals.
Low ALP may also imply hypophosphatemia. This is a condition where your bones get fractured and are also healed slowly.
FAQs
What are the complications of this ALP test?
Since this is a blood test, the risks are minimal. You may experience sharp pain at the site or a bruise under your upper hand. But these symptoms usually dissolve within a day or two without any treatment.
What other tests are recommended along with the ALP test?
Your doctor may recommend the below-mentioned tests along with the ALP test.
1. Isoenzyme tests (to determine levels from the liver and bones)
2. Imaging of liver and gall bladder
3. Vitamin and mineral tests
4. Bilirubin,
5. Aspartate aminotransferase (AST)
6. Alanine aminotransferase (ALT)
Is fasting required for the ALP test?
No special preparations are needed for this ALP test. If your doctor recommends fasting for this test, then you may not eat anything for several hours before the test.
What are the symptoms of the low ALP?
Your symptoms could be-
1. Bone and joint pain
2. Missed gross motor milestones
3. Misshapen head, caused by craniosynostosis or Chiari malformation.
4. Brain fog
5. Short stature
6. Failure to grow (in infants)
What is the prime role of ALP?
Alkaline phosphatase fights against unhealthy gut bacteria. It boosts digestion, makes your bones strong, and promotes a healthy mind.