Acne is a skin condition that affects several individuals regardless of their gender. The problem usually starts to develop during the early teenage years and subside with time but for some people, the condition persists into their late ages as well.
The main issue with acne is that it leaves marks in the affected area, which is a huge reason for concern. There are a few available solutions using chemical products and beauty creams but most of us want to get rid of the condition and the scars naturally to avoid any repercussions and skin damage from the products.
What are the major causes Acne Scars?
There are sebaceous glands in our body, be it our faces, hands, back, etc. these glands secrete sebum, which is an oily substance. If the pores are blocked by the sebum then it starts to cause inflammation when the white blood cells attack the P. acnes, especially in people who have oily skin. Thus, it results in acne scars.
5 Most common causes of acne scares
Stress

Infections

Diet

Genetics

Hormonal changes
While salicylic acid, benzoyl peroxide, and niacinamides are helpful additions to our beauty regimen, we have a few home remedies for how to remove acne scars manually with natural products.
How to remove acne scars naturally in a week at home?
There are several home remedies you can use for how to remove acne scars manually and they usually start affecting the skin within a week. Given how strictly you follow the regimen, how often you use the home remedies, and the condition of your skin, the time it takes to remove acne scars will differ.
Here are some home remedies that you can try for how to remove acne scars naturally in a week. The proportion is ideal for the face so if you have other affected areas, you can adjust the quantity as per the surface area of the region.
5 Effective Home Remedies for Acne Scares You Must Try Once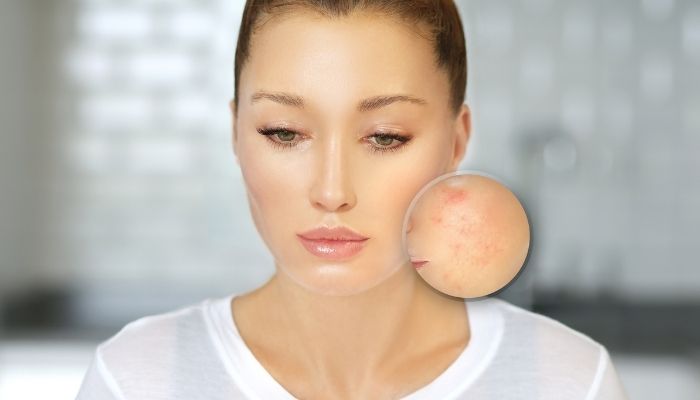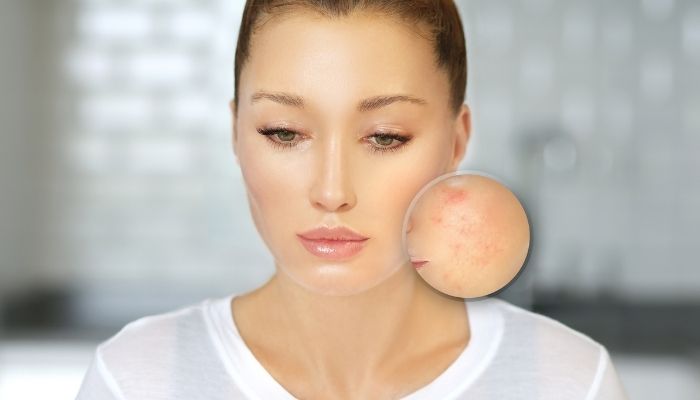 1. Honey and Cinnamon Mask
Make a paste using 1 teaspoon of cinnamon and 2 tablespoons of honey.

Clean the affected area thoroughly and apply the paste. Leave it for 10 to 15 minutes and wash the paste away.

You can apply the mixture on alternate days for dry skin and daily for oily skin.
2. Apple Cider Vinegar
Mix 1 tablespoon of apple cider vinegar in 3 tablespoons of water. If you have sensitive skin then use more water to dilute the solution.

Clean your face and apply the mixture with a cotton pad and leave it for only 10 to 20 seconds, then wash it away. You can apply this mixture once or twice every day till the acne scars clear.
3. Tea Tree Oil
Use 1 teaspoon of tea tree oil in 9 teaspoons of water. Now use a cotton ball to dab the mixture on the affected area. If your skin feels too dry after putting the mixture, you can apply some moisturizer to it.

Use this once or twice a day.
4. Aloe Vera
Extract pure Aloe Vera gel from the leaf. Now, use the Aloe Vera gel directly on your skin to clean and moisturize it all at once.

You can do this once or twice a day till the acne scars clear.
5. Green Tea
Use a green tea bag or make some green tea with the leaves and let the tea boil for 3 to 4 minutes. Once it cools, steep the tea and apply the liquid to the affected area using a cotton swab or use it in a spray bottle to spritz. When the water dries, wash the area thoroughly.

You can do this every day or twice a day if need be.
How to remove acne scars from oily skin naturally?
The masks and mixtures affect oily skin quite well. Still, if you want to improve your chances for how to remove acne scars from oily skin naturally and quickly, you can use some more techniques for how to remove acne scars manually.
Exfoliate the skin regularly to remove the sebum blocking your pores.

Reduce glycemic products in your diets such as soft drinks, cakes, candies, white bread, and cereals loaded in sugar.

Reduce your consumption of dairy products.

Eat more fruits, nuts, vegetables, and legumes.

Include zinc supplements in your diet.

Exercise every day or every alternate day open up your sweat glands and remove the sebum naturally.
Since acne is a result of stress as well, you can opt to meditate in order to reduce stress and deal with how to remove acne scars manually without any side effects. Use the masks and follow a strict diet in order to control new acne formations on your skin.
If your acne problem is due to a genetic predisposition then you can consult a dermatologist and get your skin checked for better results with these home remedies. They are better practices for how to remove acne scars manually without chemical products.