Gopal is an athletic person who always likes to perform running exercises to maintain his health. However, he faced some trouble initially due to the lack of ideas and other factors. Finally, he got some tips from experts that helped him to carry out the running activity without any difficulties. Not only that, his performance improved well and helped him in various ways.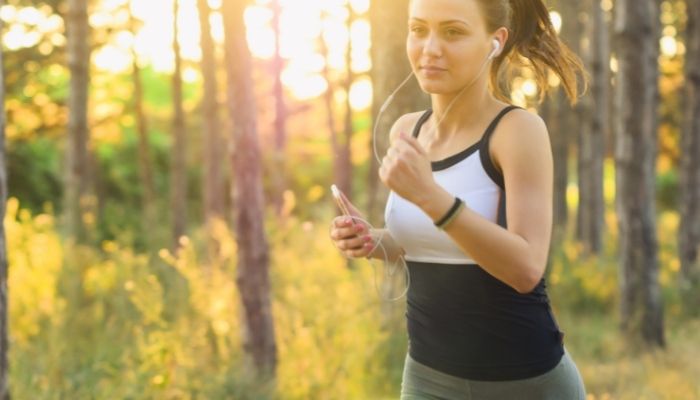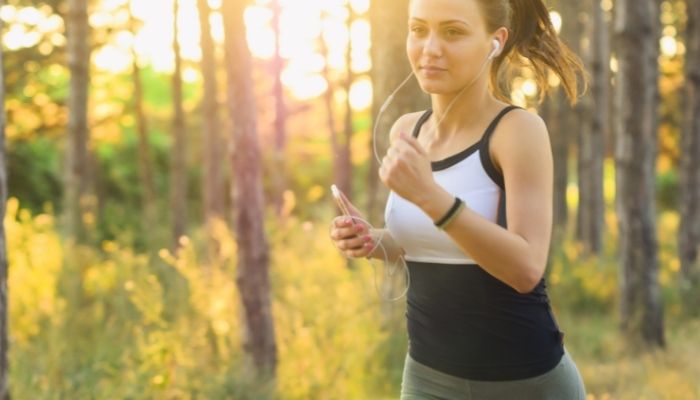 Running is a great exercise that provides ways to keep health in a good state. However, if you are a beginner, then you should know how to perform the same from different sources. This, in turn, gives ways to focus more on your goals with optimal results. Moreover, by understanding running tips for beginners, you can avoid unwanted complications in running exercise that will help you gain more advantages.
Tips to Start Running for Beginners
1. Break down running exercise into intervals
As a beginner, you shouldn't try running the entire distance in one go. Instead, you should break down the same into intervals that will help get the desired outcomes. You can lengthen your running sections and reduce the walking. Increase your running intervals by one minute per workout that will help improve your health.
2. Don't run too fast 
One of the mistakes made by beginners is that they start jogging too fast, and you should avoid the practice. This is because it will lead to injuries, pains, and other problems that can affect your health. Instead, you should maintain the same pace for the entire distance, which gives ways to enhance the quality of life.
3. Your body needs to recover 
Although your first running went well, make sure that your body gets enough time for the recovery process. You should schedule your training and take a rest the next day. Apart from that, you can avoid injuries and other problems significantly to ensure peace of mind. You should follow a simple training plan that suits your body and lifestyle well. It even helps to keep your cardiovascular system in a healthy state.
4. Focus more on the time first 
You should focus more on time first rather than covering distance. It is wise for you to build up your speed slowly while performing the running activity. You can increase the mileage and stamina that will keep you fit. Also, it gives ways to improve your performance levels effectively.
5. Choose the right surface 
Choosing the right surface is one of the jogging tips for beginners because it allows you to improve your health conditions. You can choose an asphalt pavement for running fast, which helps you to overcome complications. A park floor is an ideal choice for you to have excellent cushioning. On the other hand, it may lead to injuries and other problems if you fall while running. You should know more about the types of surfaces in detail before performing the running activity.
6. Run easy and take short steps 
Running is a challenging activity, and many beginners don't follow a proper technique which makes jogging harder. Your body should prepare for the activity since it involves a complex sequence of movements. You should try to run relaxed and in good form that will help reduce the strains on muscles. Short and easy steps are more effective, allowing you to stay focused on your health.
7. Use your breathing technique
You should consider using your breathing technique in running activity because it allows you to undergo significant changes. The running tips for beginners breathing provide ways to boost your performance levels. Make sure that your breathing is not heavy. You should breathe in through your nose and mouth. You should also breathe out through your mouth. Proper breathing and taking deep belly breaths allow you to avoid cramps in the abdomen area. It even makes feasible methods to avoid side stitches while jogging. You should avoid eating anything solid about two hours before your workout.
8. Make sure to cross-train 
Your heart system enjoys a variety of exercise activities, and you should consider doing different types of exercises. Furthermore, they allow you to reduce the stress running places on your joints and spines. You will enjoy your running activity with cross-training exercises that help enhance your fitness levels.
9. Take care of your body
You should take care of your body properly before performing the running activity. Ensure that you maintain a strong and healthy, stable core that will help undergo significant changes to a large extent. You should keep your muscles in good shape that enables you to run light on your feet. A well-conditioned body lets you prevent overuse and compensate for injuries.
10. Wear comfortable clothing 
You should wear comfortable clothing while carrying out the running activity. Choose clothes that fit your body well and exercise. Consult with a trainer or get ideas about the types of clothes which work well for your running exercises. This will help a lot to execute the exercise without any difficulties.
11. Select the right accessories 
You should select the right accessories such as shoes and fitness electronics after doing complete research. They allow you to ensure smooth running that will help you experience peace of mind. Picking the best accessories enables you to plan your daily activities, including running according to your needs.
12. Hydrate your body 
You should drink plenty of water to hydrate your body which will help restore your body conditions. Drinking water lets you keep your health in a perfect state. You should take enough fluids to stay away from the loss of energy.
The Bottom Line
Although running is the best exercise, you should consider doing the same properly to prevent injuries and other problems. For beginners, the jogging tips allow you to carry out the activity with ease. Proper running is the key to avoiding fatigue and other issues. At the same time, you should follow the instructions before performing the activity, which will help minimize risks. You should perform running correctly to maintain your health in good condition. It even allows you to improve your quality of life with high success rates.