Roohi has a very good academic track record. Despite having a good academic record, Roohi is not getting selected in any job interview due to her lack of confidence. At the time of the interview, she can't present herself properly and as a result, interviewers are not satisfied with her answers and thought process. Roohi's best friend advised her that she needs to work on her confidence to crack the interviews. She referred to some books and also online sites that explain how to build confidence and become a winner. Roohi is accumulating all resources in building confidence so that she can get a good job.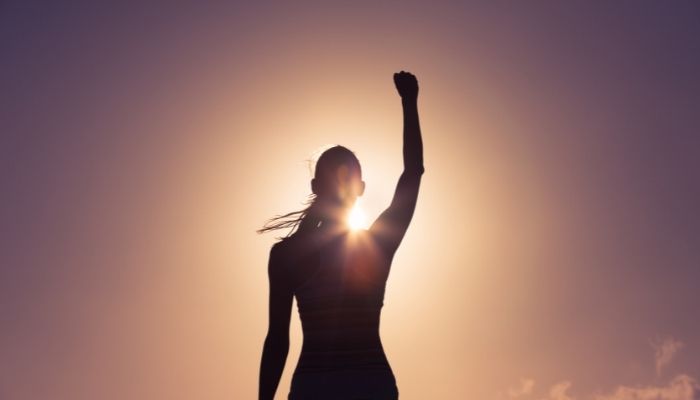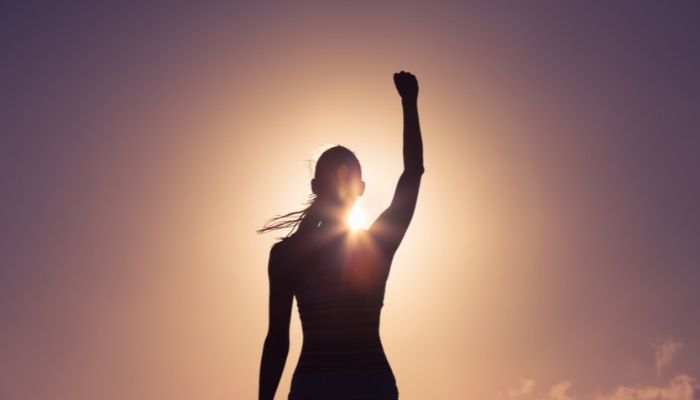 Here we are also going to explain how to build self-confidence and become a risk-taker.
Not everyone in this world is born with an inbuilt self-confidence. You need to develop the confidence to lead a healthy life. But it is an arduous task to develop confidence because either your experiences are hindering in developing your confidence or you suffer from low self-esteem.
What is the Definition of a Confident Person?
A confident person
Does what he/she believe is right, even if it is unpopular
Wants to take risks
Admits mistakes and learns from those mistakes
Can accept failures
Is optimistic
How to Gain Confidence?
Let's take a look at how to gain confidence.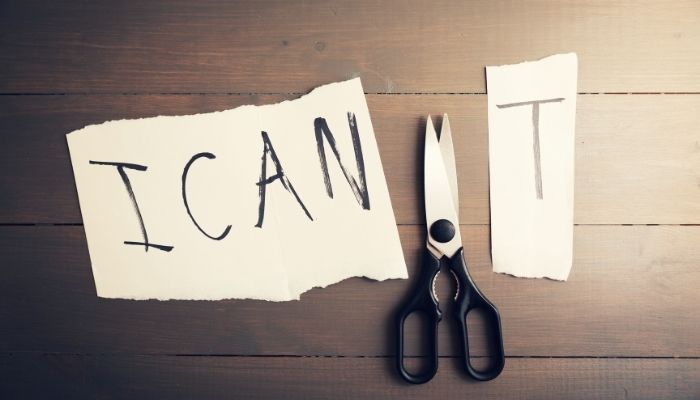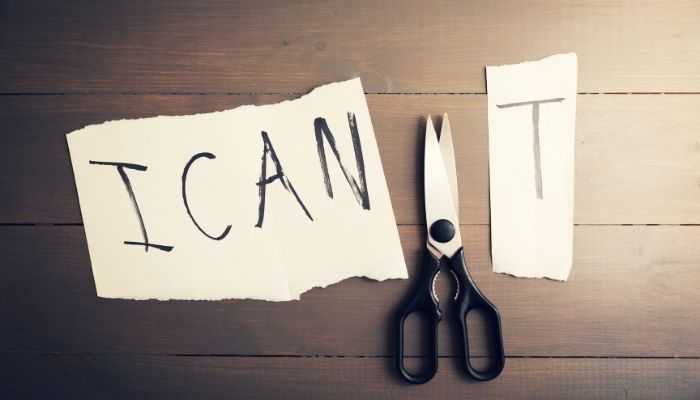 There are plenty of ways by which you can build your confidence. You can easily acquire some of these, but for others, you need to work a little bit.
1. Look at your Achievements
If you think you have not achieved anything yet, you will start losing your self-confidence. So, you should never think in this way, rather look at the things that you have achieved. Make a list of those things that you are proud of in your life.  It can be scoring a good mark on an exam, learning a new skill, solving some difficult tasks, and so on. Keep the list in front of you so that you can check it when you are low in confidence. Look at the list and tell yourself that you have achieved so many good things in your life.
2. Monitor your Progress
You must have a set of goals that you want to achieve in your life. The best way is to break them into smaller goals and then, monitor your progress. Whether you want to get a new job, get into post-graduate university, change careers, eat wholesome foods to lose 10 pounds, etc., by monitoring your progress, you can achieve your goals. Try to count your accomplishments like how many applications you have submitted for your new job or post-graduate schools, what you have consumed, and how much you are exercising, write down whatever goal you have fulfilled. This will help you to stay on track and will improve your confidence when you monitor your real-time progress.
3. Exercise
To boost your self-confidence, you also need to take care of your physical health. Try to do some exercises to improve your overall health condition. Exercise improves memory retention, enhances focus, manages stress, and prevents depression. In a nutshell, exercise improves every aspect of your life. To stay active and energetic, try to invest some time by taking care of yourself.
4. Be fearless
Failures are not your enemy; rather, they are a part of your life.  But the fear of failure cripples you. If you have big goals or dreams, you will certainly be going to feel like you can't achieve them. In those weak moments, you need to look at yourself and your inner strength. You must gather all the courage that you have and just keep moving with the flow. Every successful person experiences failure in their life, but they have kept working and taking risks anyway. Because what they are going to achieve is more important than their fear. Consider what you want to achieve in your life and then keep aside your fear, and start moving.
5. Think Long-Term and be Disciplined
Sometimes, your decisions may give you short-term happiness but that will impede your long-term goals. If you are trying to save money, you need to control your expenses. If you are preparing for GMAT or other competitive exams, you can't hang out with your friends frequently. Similarly, if you are trying to lose weight, you should restrict your food intake, and so on. You need to make big sacrifices to achieve big goals. You should be disciplined in your life. You need to make the call whether your short-term comfort is more important than your long-term goals or not. Your long-term goals will make you more successful and will bring more happiness in your life than your short-term comfort.
6. Don't Care What Others Think
Many times, you will find that people will tell you that you can't accomplish your goal. Whether it is simple denunciation from companies, schools, or destructive feedback from friends or family, people will demotivate you by telling you that your goal is very big, or you can't achieve it as you are not ready, it's never been done before, etc. Don't pay attention to their comments. You should be firm with your goals and decisions. You must remember that all these people are not always right. If you think you can achieve it, just go with your plans. Don't listen to them, believe in yourself, and keep moving.
Also Read: Top 5 Symptoms of Low Self-Esteem: What to Do?
The Bottom Line
Life throws some challenges to you that will derail your self-esteem. But you can reclaim your self-esteem with some effort and can fulfill all your dreams and goals. It's just that you should focus on building confidence and once that is done, nothing will be impossible.