Pregnancy Calculator
Date Of Conception
4/12/2023
RESULT
The estimated due date is 0,0.
Maintain a balanced diet with essential nutrients, vitamins, and minerals.
Regularly visit a healthcare provider for prenatal check-up
Engage in safe and moderate physical activities like walking.
Ensure you get enough rest and sleep
Stay away from bad habits (Smoking , Alcohol Consumption etc)
Pregnancy Calculator
Planning a family can be an exhilarating journey that can sometimes leave you confused and wanting some answers; this is especially true for couples who are planning their first child. One of the first signs of a pregnancy is delayed periods, after which women usually take the pregnancy test at home. It may be overwhelming to get a positive test result and you may find yourself wondering about the due date. Using a simple pregnancy due date calculator, which uses the basic information of your menstrual cycle, you can calculate your tentative due date.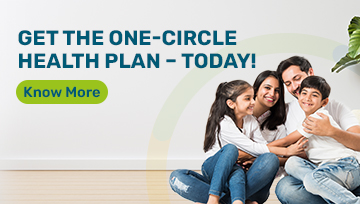 Understanding Your Pregnancy
A woman's body usually releases a matured egg every 22–40 days (length of a menstruation cycle) for fertilisation in addition to preparing the lining of the uterus; this process is called ovulation. If the egg is not fertilised, the body prepares to flush out the uterine lining and everything else; this results in vaginal bleeding every month, which is called a period.
If the egg is fertilised during the ovulation period (also known as the fertile window), you become pregnant. Many females, who are trying to conceive, use an ovulation calculator to find out the best time to get pregnant. You are recommended to wait for your next period before taking a pregnancy test, as taking the test any earlier might produce false results.
The pregnancy usually lasts for 9 months or about 38 weeks after conception or 40 weeks after the last period. You should visit a gynaecologist after getting a positive pregnancy test result; the doctor will share some basic information after examining you, answer all your doubts, and give you an estimated due date (EDD) on which your baby will be born.
However, the actual date of delivery may differ from the estimated due date as childbirth depends on various factors that keep changing till the baby is born.
What Is A Pregnancy Calculator?
A pregnancy due date calculator, or Estimated Due Date (EDD) calculator, or simple pregnancy calculator uses a simple formula to give you an approximate of how far ahead you are in your pregnancy and an estimated due date.
Estimated Delivery Date
A pregnancy calculator can also provide you an estimated due date with the information about your conception date:
EDD = 266 Days after the conception date.
For Example :-
If your Conception Date is 3rd February, 2023
EDD will be 266 days from 3rd February, 2023,
i.e., 28th October'23.
There are different pregnancy calculators available online, which may also use IVF (in-vitro fertilisation) transfer dates and your last ultrasound to predict the due date of your child. It is best to consult a doctor about any doubts regarding your privacy to ensure a smooth experience and avoid any complications.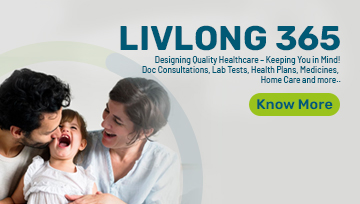 Other Calculator
Calculate as per your need
Related Articles
Read by the Popularity Meter
Pregnancy Calculator

FAQ'S
Join 2,00,000+ subscribers who get personalised health tips in their inbox