Neerja is a 45-year-old woman living in Bengaluru with her two children and husband. Over the past few weeks, she has been experiencing hot flashes, night sweats, and terrible mood swings. Her husband got worried for her and took her to a gynecologist. The doctor took a record of her last menstrual period and other health issues and revealed that Neerja is suffering from menopause symptoms. She then suggested her some effective and completely safe home remedies for menopause.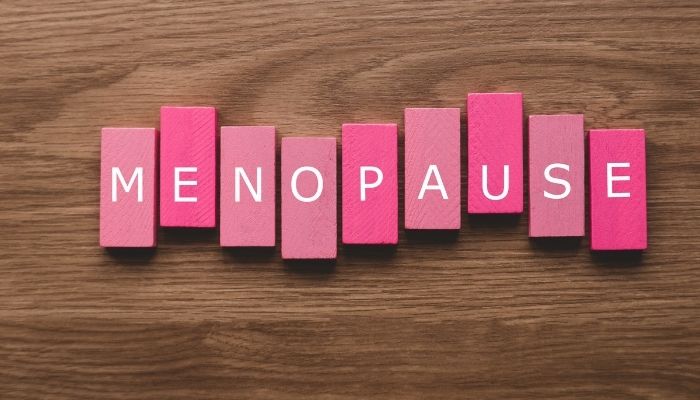 Menopause is a phase that every woman has to undergo in her mid-40s. This is the phase when a woman's body undergoes a lot of hormonal changes due to a reduction in estrogen levels. Some are lucky to pass this transition smoothly, while some experience a lot of menopause symptoms and go cranky to overcome them. 
Let us acquaint women like Neerja with some remedies for natural menopause relief.
What is Menopause?
In a layman's language, menopause is the term given to a woman's last menstrual period. The average menopause age for a woman in India is between 45 – 50 years. However, some women tend to face premenopausal phases too several years before the actual menopause. This is the time when women become irritable as they experience several changes in the body due to hormonal changes. For some women, menopause is an easy phase, while for some, the symptoms may appear for a couple of years. 
Common Menopause Symptoms
Before digging deeper to understand some effective home remedies for menopause, let us first understand the common menopause symptoms. As a woman grows older, her egg supplies reduce due to low estrogen production from her ovaries, and all these hormonal changes may show the following symptoms:
Hot Flushes
Night Sweats
Painful Joints
Vaginal Dryness
Sleeplessness
Anxiety
Mood Swings
Itchy Skin
Natural Menopause Treatments that Work
Let us now talk about some home remedies for menopause that can help you overcome the symptoms significantly:
1. Healthy Sleep Routine
The first useful trick to beat menopause naturally is by adapting to a healthy sleep routine. Get enough rest during the day as well as during the night to maintain your energy levels and avoid symptoms like fatigue and drowsiness. Keep away from smartphones, and gadgets before bedtime to ensure a happy and sound sleep. 
2. Eat the Right Diet
Secondly, make sure to eat the right diet full of vitamins and supplements to beat the menopause symptoms naturally. During this phase, a woman should consider adding Vitamin D and E to her diet to help balance her hormones and avoid the risk of getting into depression. 
3. Daily Workout
This may sound just the opposite of what we just told! Yes, you need to work out daily in order to beat menopause symptoms. However, don't overexert yourself and strike a balance between rest and exercising. Choose particular exercises and workouts that help you balance your hormones and keep your body active in a healthy way. 
4. Meditation and Yoga
Menopause is one of the toughest and the most stressful times for a woman, so she should try relaxation techniques like meditation and yoga. These will surely help to get relief from depression, anxiety, and irritability all related to menopause. 
5. Drink a lot of Water
Another natural menopause relief is by keeping yourself hydrated. Water, as we all know, is one of the most important requirements of our body, it helps to relieve several health disorders, so why won't it help you overcome menopause symptoms?
6. Limit the Intake of Caffeine, Nicotine, and Alcohol
Not just drinking enough water, we would now add onto it. Try to limit the intake of caffeine, nicotine, and alcohol to experience tremendous relief from your menopause symptoms. 
Herbal Remedies for Menopause
1. Coconut Oil
Vaginal dryness is one of the biggest symptoms of menopause in women. To get instant relief, one can use coconut oil as a lubricant. The best thing about coconut oil is that it is completely safe and carries a bundle of emollient properties that prevent other skin issues too. 
2. Sage
When talking of herbal remedies for menopause, one can't ignore mentioning Sage. This herbal remedy can work tremendously to help get relief from menopause symptoms like hot flushes as well as night sweats. The best thing is that you can easily buy sage tablets from pharmaceutical stores and consume it for at least four weeks and see a significant reduction in hot flushes.
 3. Ginkgo Biloba
 Another herbal remedy to beat menopause symptoms is Ginkgo Biloba. This herb comes from an ancient tree and some studies have revealed that if taken as an herbal remedy for a month, women can feel relief from menopause symptoms.
 4. Soy
You may also try using soy to get the artificial effects of estrogen in your body. Some studies have shown that soy has a lot of effect in controlling and subsiding menopause symptoms like hot flushes and night sweats. You can easily vouch for it for 3 months without any worries and experience a lot of relief from menopause symptoms.
The Bottom Line
Menopause indeed can be the most stressful time in a woman's life that can take years to settle down. The best way to beat menopause naturally without any medicines is by leading a healthy lifestyle free of any worries and by keeping yourself busy with the things you enjoy doing. Eating a healthy diet and taking life and work easily helps a lot to overcome the menopause symptoms.