Manshi (23-years-old) is a free-spirited and vivacious girl who works in a private company. Manshi loves to lead her life to the full extent. Over the past few days, Manshi experienced some abdominal pain and continuous fullness. Initially, she thought it could be some normal gastrointestinal problems, so she ignored them. But suddenly, she noticed some changes in skin and eye color. While consulting a doctor, she came to know that she was suffering from jaundice for the past few days. The doctor prescribed some medications and advised her to follow a special diet chart for jaundice patients that will speed up her recovery.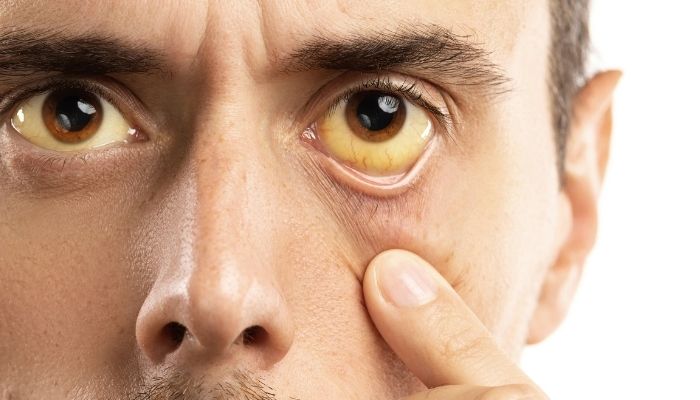 Manshi has started taking medications along with the food chart for jaundice patients. Now, she is improving and feeling better.
7 Common Symptoms of Jaundice
Some symptoms of jaundice are:
Fever
Chills
Abdominal pain
Dark-colored urine
Change in skin color
Flu-like symptoms
Clay-colored stool
How Important Is Jaundice Diet?
The prime function of your liver is to remove toxins and old, damaged blood cells of the body. When this process is interrupted, a waste product called bilirubin starts to build up. This can lead to jaundice. Your food and drinking habits impact your liver functions directly. Once you start to follow the jaundice diet chart, your liver will work more efficiently and remove excess toxins from your body. This may minimize your risk for future episodes of jaundice. If you are suffering from jaundice, you must discard certain foods that provide the liver with complex chemicals to process.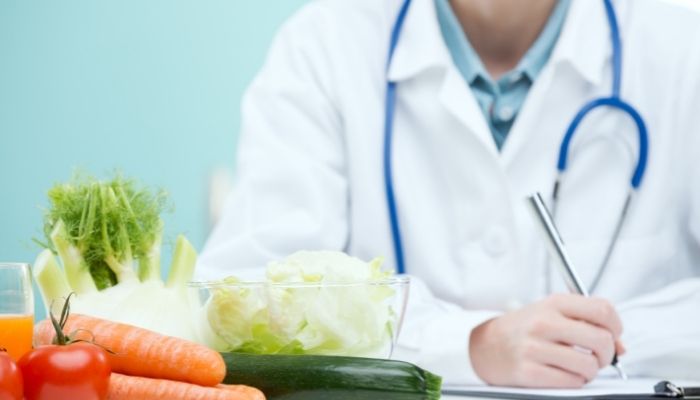 11 Foods to Avoid for Jaundice
Let's take a look at the best foods and drinks to avoid for jaundice patients including:
Salt: If you want to get a faster recovery from jaundice, you should restrict your salt intake. If you add salt regularly to your food items, then it may slow down the deterioration of liver cells. Thus, you must avoid salted pickles and certain fish varieties.
Meat: People who are suffering from jaundice must avoid all types of meat. Meat contains a higher level of saturated fats that slow down the recovery from jaundice. Once you recover completely from jaundice, you can eat meat.
Dairy Products: Milk products should be discarded if you have jaundice. The common milk products are cheese, butter, buttermilk, curd, and margarine.
Eggs: Since eggs are high in protein, hence they are difficult to digest. Thus, jaundice patients should stay away from eating eggs.
Caffeine: When suffering from jaundice, avoid caffeinated drinks like tea and coffee. They may lessen the speed of recovery from jaundice and damage the liver further.
Junk Foods: These are the most perilous food items that you should avoid if suffering from jaundice. They possess more amounts of oil, fat, and other adulterated materials that worsen your health.
Beans: During the time of jaundice, nitrogen can't be excreted from the body because the body is unable to perform its metabolic activities. Eating beans will increase the load to the body and the recovery will also get delayed from jaundice.
Banana: Since bananas are rich in fire content, thus, you must avoid them when you have jaundice. Bananas employ much pressure on the digestive system and also enhance the level of bilirubin.
Butter and Clarified Butter: You must avoid these two food items when suffering from jaundice. They are rich in saturated fats, and thus, they are not good for health and exert further pressure on the body.
Pulses and Legumes: These fibrous food items will put stress on the digestive system and hence should be avoided during jaundice. They also cause decomposition in the lower intestines.
Avoid Juices: Avoid consuming juices or foods prepared by roadside vendors or even from restaurants. You can prepare fresh juices at your home and then consume them.

If you have jaundice, then don't eat large meals. Always eat small meals frequently.
What to Eat In Jaundice?
For someone recovering from jaundice, a doctor will devise a treatment plan that includes nutritional suggestions. Fresh fruits, vegetables and dry fruits are high in antioxidants and fibre, which can help prevent liver damage and improve digestion. The suggestions will vary depending on the severity of the case and any underlying medical conditions.
Best Foods and Drinks to Eat During Jaundice
Here is the list of foods and drinks you should include in your jaundice diet plan as mentioned below:-
Fresh Fruits and Vegetables
Coffee and Herbal Tea
Water
Milk Thistle
Whole Grains
Nuts and Legumes
Lean Proteins
Also Read: Treatment of Jaundice and its impact
Best Diet Chart for Jaundice Patients
Breakfast (8.00 a.m. to 8.30 a.m.)
You can start your day with a bowl of vegetable soup like tomato soup, carrot soup, broccoli & witty bell pepper soup, beetroot soup
Mid Meal (11 a.m. to 11.30 a.m.)
You can consume a glass of tender coconut water along with some fruits like grapes, apples, pomegranates, guava, ripe papaya, oranges, chiku, etc.
Lunch (2.00 p.m. to 2.30 p.m.)
You can take khichdi (1/2 cup) or chapati (2 pieces) with fish curry or boiled rice (1/2 cup) or tomato uttapam or dosa with sambar
Evening Snacks (4 p.m. to 4.30 p.m.)
A cup of black tea along with boiled potato or boiled black grams or roasted rice flakes could be your ideal choice
Dinner (8 p.m. to 8.30 p.m.)
Khichdi (1/2 cup) or boiled rice with baked pumpkin or bottle gourd curry or boiled rice with fish stew
Why Should Drink More Water in Jaundice?
Jaundice patients should drink at least 8 glasses of water every day. Water will wash out more detrimental waste products of the liver (Bilirubin) and keeps the level of bilirubin under check
You must consume more fresh fruits and vegetables during jaundice
You should be restricted in consumption of coffee (in a moderate way)
Milk thistle will boost the recovery process by safeguarding your liver from harmful toxins
Honey, Pineapple, and Mango: all these contain digestive enzymes
Fiber-rich vegetables and nuts: Fibers can quickly absorb the bilirubin
The Bottom Line
Jaundice is a disease that is primarily caused by the accumulation of bilirubin in the blood. Even after identifying the root cause, it takes a long time to clear out of your system. A wholesome and balanced diet will assist your liver to assuage jaundice by preventing its recurrence.

Diet Plan for Jaundice Patients FAQs
Can I eat eggs in jaundice?
You can eat eggs in moderate quantities during jaundice, but it is essential to avoid excessive consumption due to their fat content. For people with jaundice, it is advisable to choose lean, high-protein food options. You may consider removing the egg yolk and consuming only the egg whites.
Is banana good for jaundice?
There is not enough scientific evidence to prove or disregard the benefits of bananas for jaundice, but it is usually considered a healthy fruit. If you have jaundice, including 1-2 bananas in your daily diet, along with a variety of other fruits, may be beneficial for maintaining and improving overall health.
Is butter good for jaundice? Can we eat butter in jaundice?
No, butter is rich in saturated fats which can be difficult for the body to process, especially when affected by jaundice. While you may consume butter or other high-fat food items in limited quantities during jaundice, it is best to avoid them completely if possible. A diet that is low in saturated fats and focuses on easily digestible, liver-friendly foods is typically recommended for individuals with jaundice.
Can we eat cheese in jaundice?
You can eat limited amounts of cheese if you have jaundice. While cheese can be a good source of protein (depending on the variety), it often contains a significant amount of fat, which may place additional stress on the liver.
What is a good meal plan for people with jaundice?
Here are some components of a good meal plan for a person with jaundice:(7)
• Fresh fruits and vegetables
• Foods with naturally occurring digestive enzymes such as mango, pineapple, and honey
• Fibre-rich fruits, vegetables, and nuts
• Plenty of water
• Rich sources of lean protein
• Moderate amounts of coffee
Which foods should I avoid in jaundice?
In jaundice, it is important to avoid certain food items that may harm the liver or add extra stress to the body. Some foods to avoid or limit during jaundice include:
• Alcohol
• Food items high in saturated fats
• Refined sugar
It is also advisable to limit the intake of salt.