Sharvari (21-years-old) is a final year engineering student in Pune. Sharvari has been diagnosed with PCOS over the past few months. Sharvari has noticed some symptoms like mood swings, hair thinning, face acne, etc. are becoming prominent even after taking medications. Her best friend advised that she must go for some PCOS hair loss home remedies to prevent hair thinning and loss due to PCOS.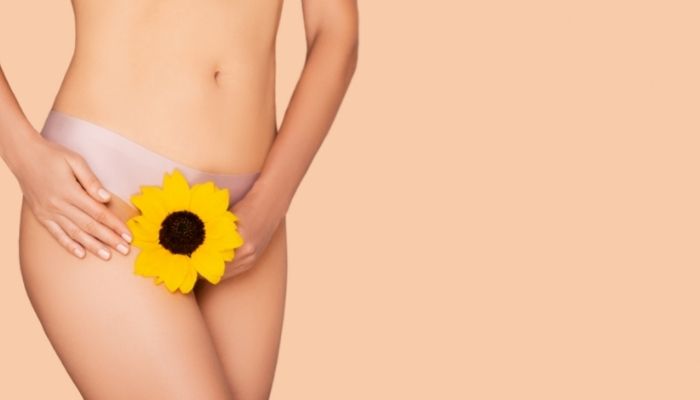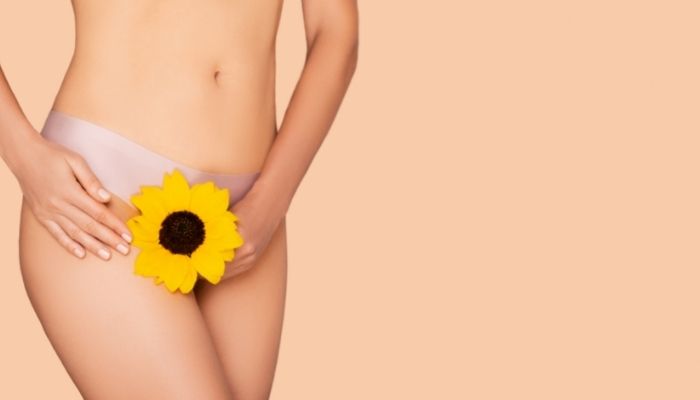 Polycystic Ovarian Syndrome (PCOS) is a very common problem in females and it produces an array of symptoms, including hair loss, excessive facial hair, acne, irregular periods, and many more. Hair loss is a common problem in PCOS and many women are struggling to deal with it. But these days, many PCOS hair fall treatment methods prevent hair loss due to PCOS.
Why Does PCOS Cause Hair Loss?
Women who have PCOS produce more androgens (male sex hormone) and this condition is called hyperandrogenism. Androgens stimulate hair growth in the underarms and pubic areas. In PCOS, women develop more masculine features, including excess hair in places like the face, neck, chest, and abdomen.
In absence of progesterone, Dihydrotestosterone or DTG is one of the androgens that bind to your hair follicle receptors. DHT deteriorates your hair follicles, making it impossible for wholesome hair to grow and thrive. This is also called Female Pattern Hair Loss (FPHL) or DHT hair loss.
What Does PCOS Hair Loss Look Like?
Hair strands are thinner and there is a reduction in density, volume, and thickness

Hair loss starts from the frontal hairline and forms triangular bald patches

Hair color may turn into a lighter shade

Hair looks damaged, frizzy, and less lustrous

Dandruff builds up

Scalps become itchy
While washing your hair, you may see a chunk of hair strands on your palms due to weaker follicles.
PCOS Hair Loss Treatment
Let's take a look at some common treatment options for PCOS-related hair loss.
1. Oral Contraceptive Pills
Birth control pills are often prescribed by doctors to treat PCOS symptoms. These pills reduce androgen levels and thus, minimize excess hair growth and slow down hair loss. These pills are also effective in treating other PCOS symptoms, like acne and irregular periods. An anti-androgen medicine is often recommended along with oral contraceptives to treat PCOS hair loss.
2. Spironolactone (Aldactone)
Spironolactone is an oral medication that is called an aldosterone receptor antagonist. This is very useful in treating androgenetic alopecia. This medicine blocks the effects of androgen on the skin and is recommended in combination with an oral contraceptive.
3. Minoxidil (Rogaine)
Minoxidil is the only FDA-approved medication for treating female pattern baldness. You need to use this topical medicine daily on your scalp. This stimulates healthy hair growth and increases the volume of your hair.
4. Finasteride (Propecia) and Dutasteride (Avodart)
Though these two medications are recommended by FDA to treat male pattern baldness, some doctors may use them to treat PCOS-related hair loss.
Some studies have revealed that these two medications are useful in treating female pattern hair loss, but many experts believe that they may produce some side effects in women.
5. Hair Transplant
A hair transplant is a procedure to implant hair on the scalp surgically. Hair and hair follicles are removed from an area where you have a lot of hair and transplanted into another area where your hair is thinning.
Home Treatment for PCOS Hair Growth
If you are looking for some natural remedies to control your hair loss, then there are arrays of home treatments that may help to lessen androgen levels, minimizing their effect on your hair.
1. Zinc
A study was published in 2016 and according to it; zinc supplement is useful to treat PCOS-related hair loss. The study revealed that using 50 mg of elemental zinc daily for 8 weeks had advantageous effects on hair loss. Zinc supplement is also beneficial to deal with hirsutism.
2. Biotin
Biotin is a popular supplement that is often recommended by experts for hair health and growth. A study was published in 2015 and it was revealed that taking marine protein supplement (contains biotin) for 90 days improved astonishing hair growth among participants.
3. Aloe Vera
Consume aloe vera juice daily as it removes toxins, reestablishes hormonal balance, and increases insulin sensitivity. Aloe vera restores ovarian steroidogenic activity status. If applied topically, aloe vera repairs and soothes your damaged hair. Several studies have also revealed that aloe vera deals with PCOS hair loss from within your body.
4. Fenugreek Seeds
Fenugreek seeds contain high protein and nicotine. They are useful against your hair fall, dryness, thinning, and dandruff. The lecithin content in fenugreek seed hydrates your hair strands and fortifies the follicle of your hair.
5. Shatavari
Shatavari retains the levels of LH and FSH hormones. This herb also balances estrogen and progesterone hormones. These two hormones prevent hair loss and aid hair growth.
This herb restricts the formation of new cysts. It is also useful in dissolving existing cysts if it is used along with other medicinal herbs like Kanchnaar. Shatavari promotes follicular growth and development. This herb regulates your menstruation cycle and enhances ovarian and uterine health.
Other Natural Remedies to Prevent PCOS-Related Hair Loss
1. Diet
If you want to fight against PCOS and hair loss, pay attention to your diet. Restrict milk and milk products, sugary products, deep-fried items, and caffeine. Consume unprocessed foods, vegetables, and seeds.
2. Weight Loss
Weight loss reduces androgen levels and also other symptoms of PCOS. You can try yoga and other low-intensity exercises to improve hair fall related to PCOS.
The Bottom Line
Estrogen and progesterone are two prime hormones for your hair growth. In PCOS, your ovaries produce a lesser amount of these hormones and release more male hormones that cause hair loss. You should change your lifestyle and diet to balance your hormones and invigorate hair growth.