Hair fall is a common problem that affects millions of people worldwide. While there are various medical treatments available for hair loss, many people turn to alternative therapies, such as homeopathy, to manage and control their hair fall. Homeopathic medicine for hair fall is a natural and holistic approach that can help people to deal with this common problem.
Here, you can find 13 top homeopathic medicines for hair fall control and hair regrowth along with the a case scenario.
Soumili (35-years-old) works in a hotel as a front desk manager. She is health conscious and always follows wholesome habits. But over the past few weeks, Soumili has noticed that she is having too much hair fall. Hairfall not only impacts her look and appearance but also lessens her self-esteem. Her mother advised her to consult a homeopathic doctor and get some homeopathy medicines for hair fall and regrowth. After using the hair fall homeopathic medicines, Soumili is observing some striking changes in hair fall.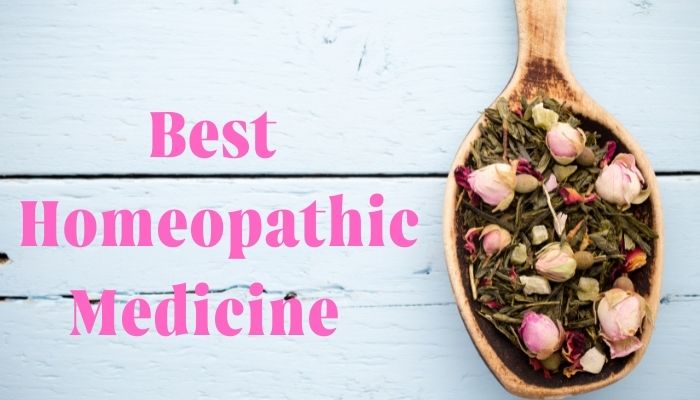 Alopecia or hair loss is a condition where you experience thinning of hair, baldness, and excessive hair fall, particularly from the scalp. Excessive hair fall may have a psychological impact on an individual's confidence and personality.
Causes Of Hair Fall
Hair fall, which may turn into hair loss or alopecia in severe cases, can be caused by a variety of factors, including:
1. Genetics
Genetics play a major role in determining the condition of your hair when you grow older. With initial involvement, you may still possess good hair despite having bad genes.
2. Hormonal Changes
Hormonal imbalances may cause thinning of hair. Hair mainly goes through a growth phase (Anagen) and a resting phase (Telogen). Because of hormonal imbalances, the anagen period becomes shorter and the telogen stage increases. Sometimes, you may face hair loss due to stress, medical effects, emotional disturbance, and so on.
3. Lack of Proper Nutrition
Lack of proper nutrition also contributes to hair loss.  Hair strands are made up of protein. If your diet doesn't have adequate protein, then your hair will not grow properly. Biotin, Folic acid, minerals, and vitamins will stimulate hair growth and follicles.
Can Homeopathy Offer Better Treatment for Hair Loss?
Homeopathy medicines not only treat the symptoms but also find out the exact causes of the disease. It heals the patient internally. Homeopathy believes any disease is a result of an off-balance of the individual and not just a local disturbance. Thus, these medicines cure a person internally rather than just treating the symptoms of the condition. Homeopathy follows a holistic approach and the results are effective and long-lasting. The disease generally never comes back if you treat yourself with homeopathic medicines. Homeopathy for hair loss treats everyone separately and the treatment is decided based on individual assessment.
The Best Homeopathic Medicine for Hair Regrowth and Hair Fall
1. Silicea
This is the most prescribed homeopathy medicine by experts. It is made of human tissues and sandstones. This medicine strengthens your hair, removes dryness from your hair, offers complete nourishment to the hair, and stimulates hair growth. This is one of the 12 tissue cell salts in homeopathy.
2. Kalium Carbonicum
This is another popular homeopathy medicine that is derived from compounds that Egyptians used to prepare glass. This medicine is highly recommended by homeopathy doctors for stopping hair thinning and brittle hair. Thus, it promotes hair growth. This medicine is ideal for those people who are reserved and conventional.
3. Lycopodium
To prevent premature balding, homeopathy practitioners often prescribe this medicine. This medicine is also beneficial for pregnant women and new mothers who are suffering from hair loss. This medicine is also advantageous for men. People who have low confidence may get benefits from this medicine. This medicine is prepared by distilling the spores of evergreen plants like club moss.
4. Natrum Muriaticum
This medicine is prepared from sodium chloride or table salt. This medicine is useful in treating hair loss due to dandruff, dry crusts on the scalp, or hair loss due to skin disorders or menstrual disorders. If you are suffering from hair loss due to hormonal imbalance, then this medicine is extremely beneficial. This is commonly recommended to those who are sensitive and expressive.
5. Phosphorus
This is another powerful medicine for improving hair growth. It promotes regrowth in those places where a plethora of hair is lost at a time. This is also suggested for people who are suffering from hair loss due to dandruff and other minor scalp problems.
6. Kali Sulphuricum
You may get this medicine both in liquid and tablet forms. This medicine is also effective in treating hair loss due to dandruff. This medicine contains sulfur which is excellent for overall hair growth. But don't use it more than two times a day. Moreover, don't take this medicine continuously for more than two weeks.
7. Mezereum
Sometimes you may get hair fall due to skin infections like psoriasis and dandruff. This medicine is effective in treating these problems and improves your hair growth. By using it regularly, you may get positive results.
8. Graphites
If you are experiencing patchy baldness on the scalp or hair falling from the sides, then this medicine could be your best choice. Due to excess humidity, you may get an itchy scalp and small eruptions occur on your scalp. This may lead to hair loss. This medicine prevents hair loss and improves these conditions.
9. Kali Sulphuricum, Selenium, Vinca Minor
If you are suffering hair loss due to dandruff, then you may use these medicines to treat dandruff and scalp irritation. This medicine averts hair loss and bald spots and prevents hair fall due to dandruff.
10. Fluoric Acid
This is a hair regrowth medicine that is useful against diseases like Alopecia, brittle hair, vertex baldness, idiopathic hair fall, tangled hair, and so on. It enhances hair volume and stimulates hair growth.
11. Kali Carbonium
If you are experiencing hair fall from the roots, then to treat the damaged roots, you must use this root nourishing medicine. This medicine prevents hair loss and gives you thick, lustrous, and wholesome hair.
12. Calcarea Phosphorica
If you observe a plethora of boils on the scalp and hair falling off quickly, then you should use this homeopathic medicine. It improves the growth of your hair efficiently.
13. Arnica
Arnica enhances blood circulation, stimulates hair follicles, and is useful in treating female pattern baldness.
Some Other Tips to Prevent Hair Fall
Eat a protein-rich diet to prevent hair fall. Add fresh fruits and vegetables like green vegetables to your daily diet regime.

Use natural ingredients like amla and shikakai

Get adequate sleep every day (at least eight hours a day)

Exercise for at least 30 minutes three times a week

Go for scalp massage to improve hair growth
The Bottom Line
This article gave you enough information regarding which homeopathic medicines are the best for treating hair loss and promoting healthy hair. But before using these medications, consult a doctor who will give you the most suitable medicines as per your condition. 
Homeopathic Medicine For Hair Fall FAQs
Which homeopathic medicine is best for hair regrowth?
Homeopathy not only treats hair loss symptoms but is also effective in determining the primary cause of the problem. Thus, for hair fall control and hair regrowth, homeopathy approach is utilised to internally cure an individual struggling with hair loss.
The following are a few of the best homeopathic medicines for hair regrowth: 
• Silicea
• Lycopodium
• Fluoric Acid
• Natrum Muriaticum
• Phosphorous
It is always recommended to consult your doctor prior to taking any medications for proper diagnosis and treatment of hair loss.
Can homeopathy treatments help regrow hair?
Yes, hair regrowth can be achieved through homeopathy to a considerable extent, as this alternative method of medicine is highly effective in stimulating hair growth and preventing baldness. However, if you are experiencing hair loss, it is recommended that you get medical help for a correct diagnosis and treatment because ruling out the root cause of hair fall is important for an effective treatment.
Are there any adverse effects of homeopathic medicines for hair fall?
Unlike conventional drugs, which may have side effects, homeopathic medicines for hair fall consist of natural ingredients and hence lead to minimal or no adverse reactions.
Can homeopathy help with alopecia areata?
Alopecia areata has no known cure. Despite the body's immune system that may induce hair loss in this illness, the hair follicles have a potential to re-grow. Homeopathy provides effective therapy for alopecia areata, allowing the problem to be controlled.