Are you seeking a fever panel test? You should know that a blood test for fever is quite common and in fact, you should view the fever profile blood test list carefully in order to know exactly what you will be tested for. Many people opt for the fever panel procedure when they find their fever not leaving their bodies for a prolonged duration and also upon the advice of their doctors. They do this usually to check for signs of any malaria or dengue in the body which should be treated immediately before they become serious.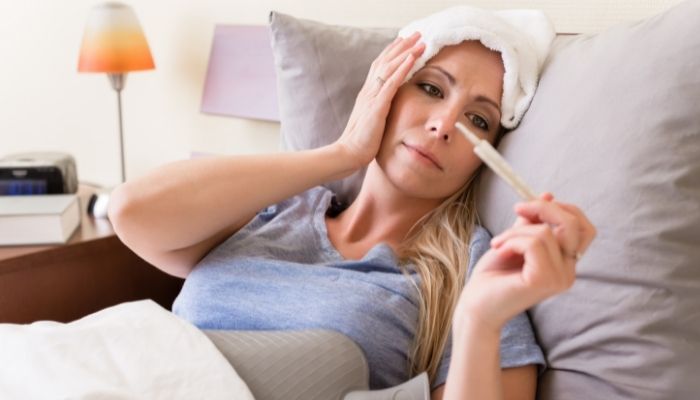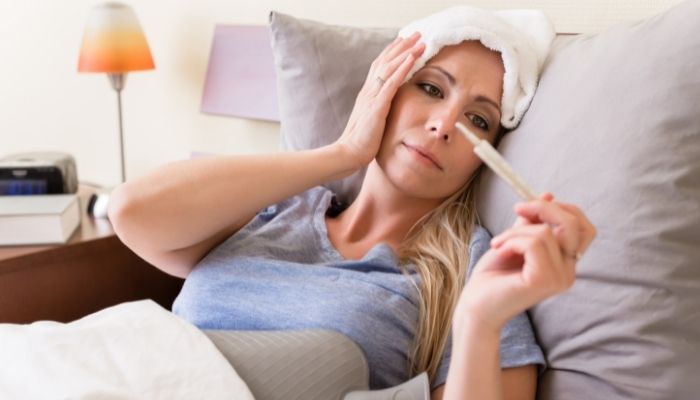 Hence, while this test is a routine affair at most clinics and hospitals, its importance cannot be underestimated.
The fever profile test includes the following types of tests in most cases:
Fever Panel Test- Some Crucial Aspects Worth Noting
When it comes to the fever profile test list, you should always know the fever test names before embarking on the procedure. This will give you more knowledge of the aspects that you are testing for. Fever means an elevation of temperature in the body which surpasses the regular variations taking place daily. It also takes place in tandem with increasing hypothalamic set point according to doctors and medical experts. Fever below 106.7°F will be classified as Hyperpyrexia. It usually happens for those patients who are already suffering from infections of a severe nature and any other CNS hemorrhage.
Diverse viral and bacterial organisms may contribute to fever in the body. Some other causes include hemorrhage as mentioned, along with any tumors, trauma, or internal hypothalamic malfunctions. 
What Else Should You Remember?
On that note, here are some other points worth remembering: 
Overnight fasting is always preferable for this test. 

The reporting takes place daily. 

The fever panel test will contain innumerable tests included within the umbrella package.

There are approximately 45-50 sub-tests included in the package and they help in finding out the reason behind high fever in the body. 

The package will majorly include urine and blood tests for diagnosis of the kinds of common fevers such as jaundice, malaria, and typhoid among others. 

CBC (Complete Blood Count) is the key testing category, encompassing MCV, MCH, Hb, RBC, PCV, RDW, MPV, MCHb, total leucocyte count, platelet count, neutrophils, lymphocytes, eosinophils, monocytes, and basophils. 

ESR or the Erythrocyte Sedimentation Test helps in finding any condition leading to inflammation within the body. 

CUE is the Complete Urine examination that identifies any bacterial presence or mucus in the urine. 

Liver Profile Testing includes direct Bilirubin tests, GGTP, SGPT, SGOT, indirect Bilirubin, protein total with the AG ratio, and also alkaline phosphatase. 

There is also a rapid diagnostic test for detecting any malarial antigen and this will help in the diagnosis of malaria parasites in the blood. 

In the same way, the tests also help in finding dengue NS1 antigens to diagnose the possibility of dengue. 

Widal test (Slide Test) for typhoid detection. 
Why is the Fever Panel Test Required?
A fever panel test may be needed for various reasons. It is essential to diagnose the exact reason behind a persistent fever and get proper treatment as per the condition that you are afflicted with. The fever panel will help in finding this exact reason while ruling out many other causes, helping doctors diagnose and treat the ailment swiftly without using unnecessary medication or any future complications.
Any individual between 1 and 100 years of age may book this test along with those who have a family history of anemia and other deficiencies along with malarial infections and urinary tract infections. The latter category of people should get this test at least two times annually. There is no special preparation required for the test as well. 
The Bottom Line
Now that you know all about the fever panel test, you will need to consult your doctor swiftly and book an appointment at your nearest clinic or healthcare facility for this purpose. You can alternatively choose your testing package online and choose to give your sample at home itself. Certified collection professionals are available for taking samples to run these tests. Once they are done, you can get your results swiftly via email, and also through a mobile or web application.